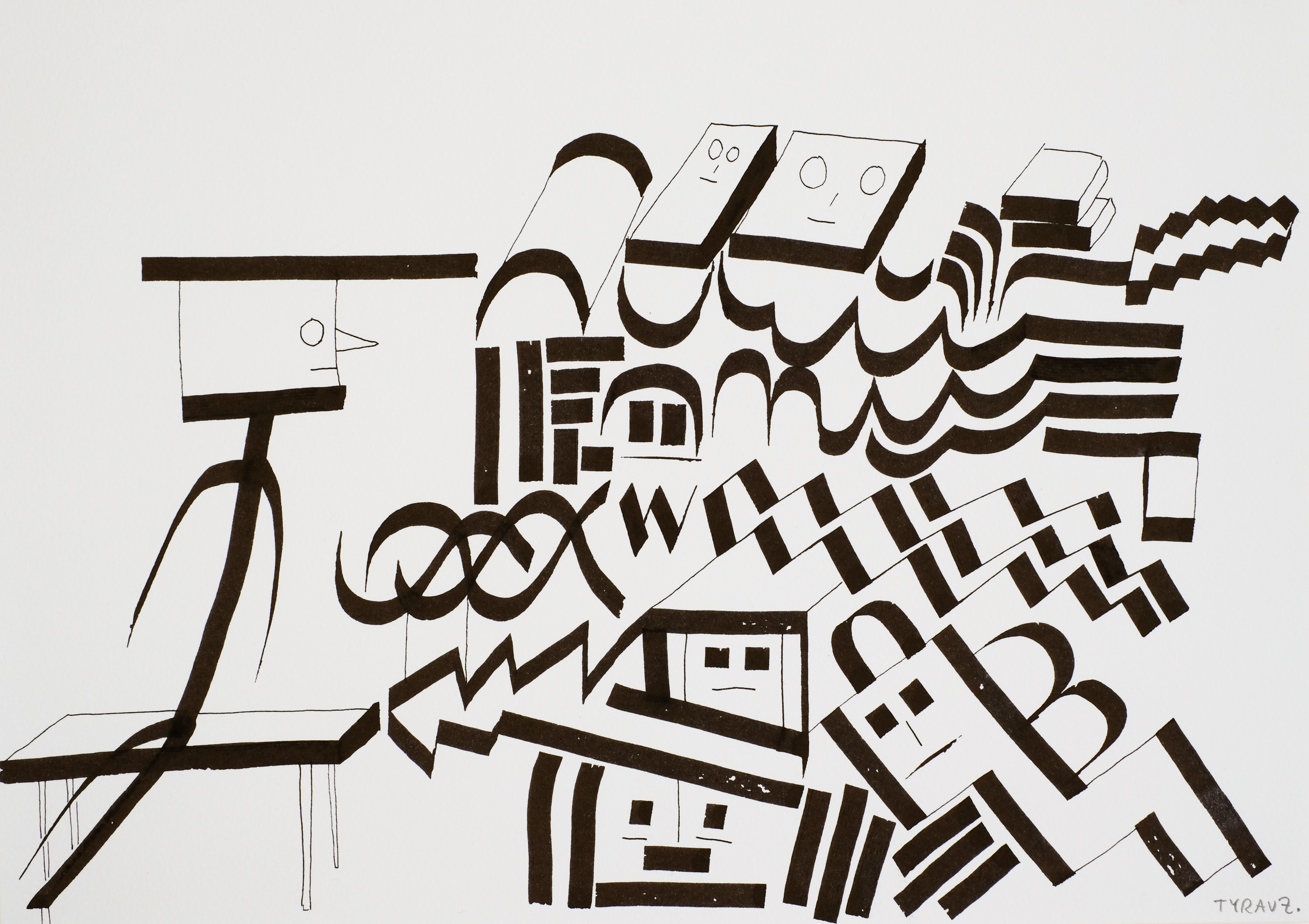 Hello
Zhøa
Silk scarves for Zhøa. More to come.
Ink on paper
Chinese ink on paper. Sizes around A3
Mobile
Artwork. Cardboard, size app. 40×50 cm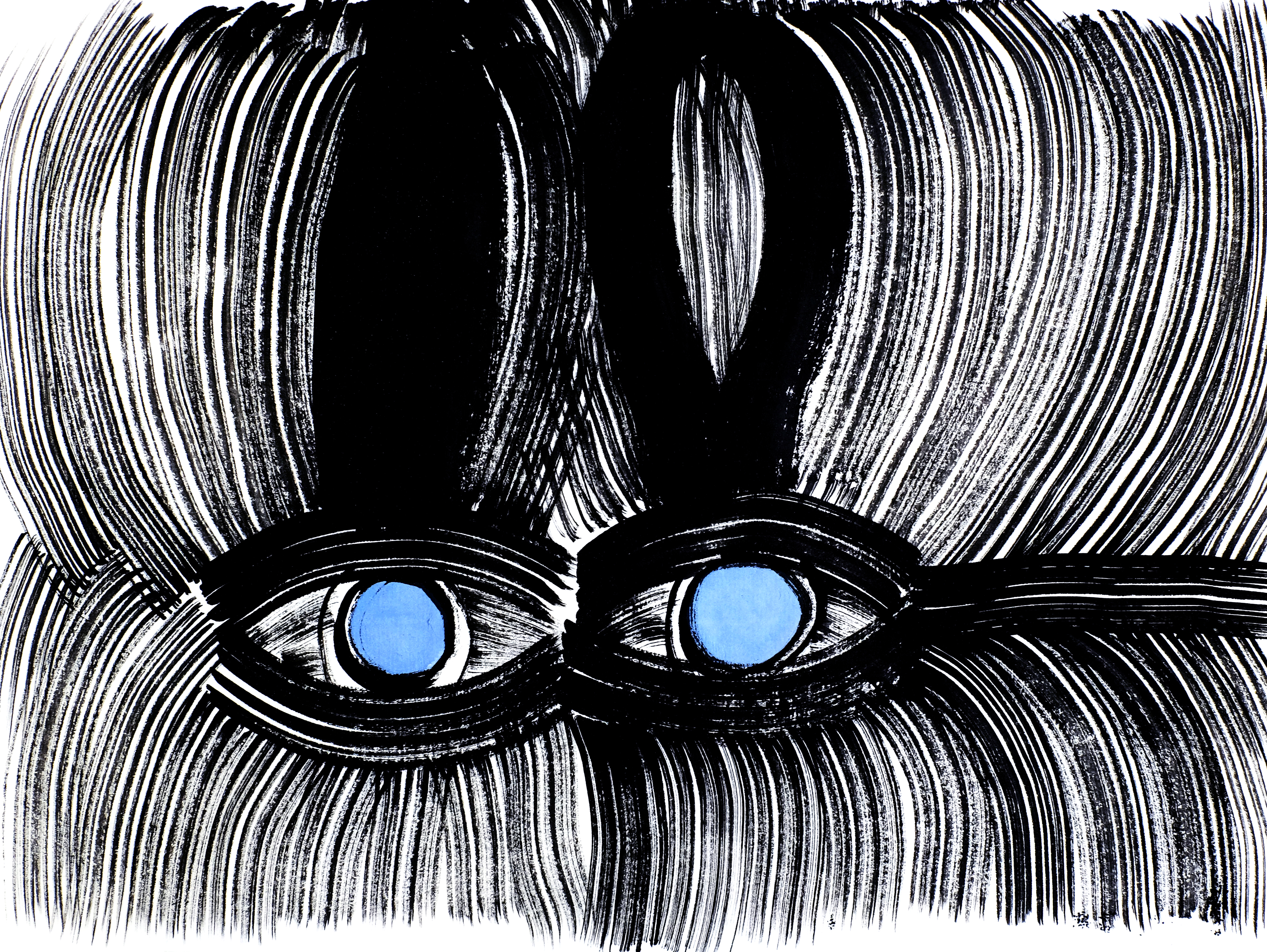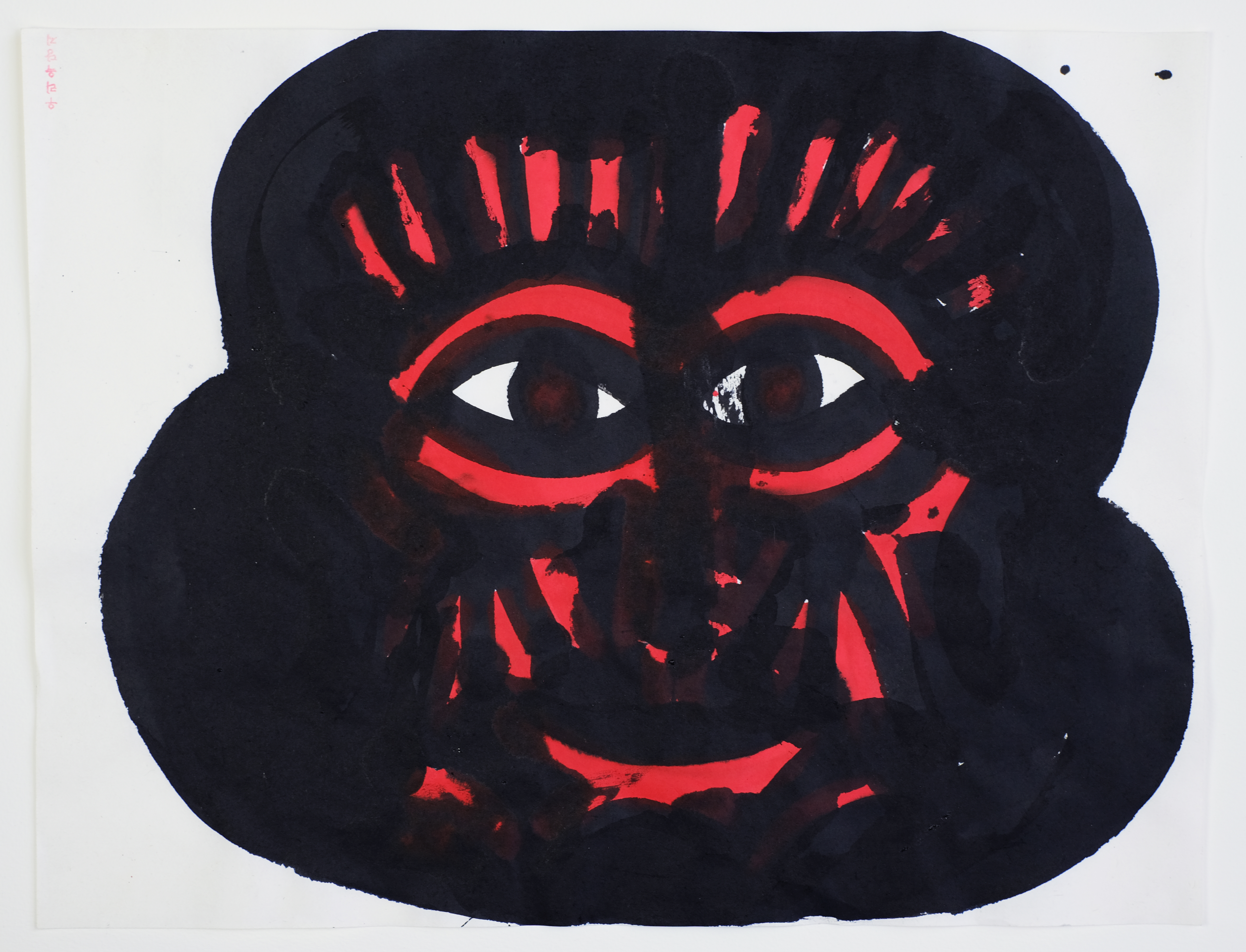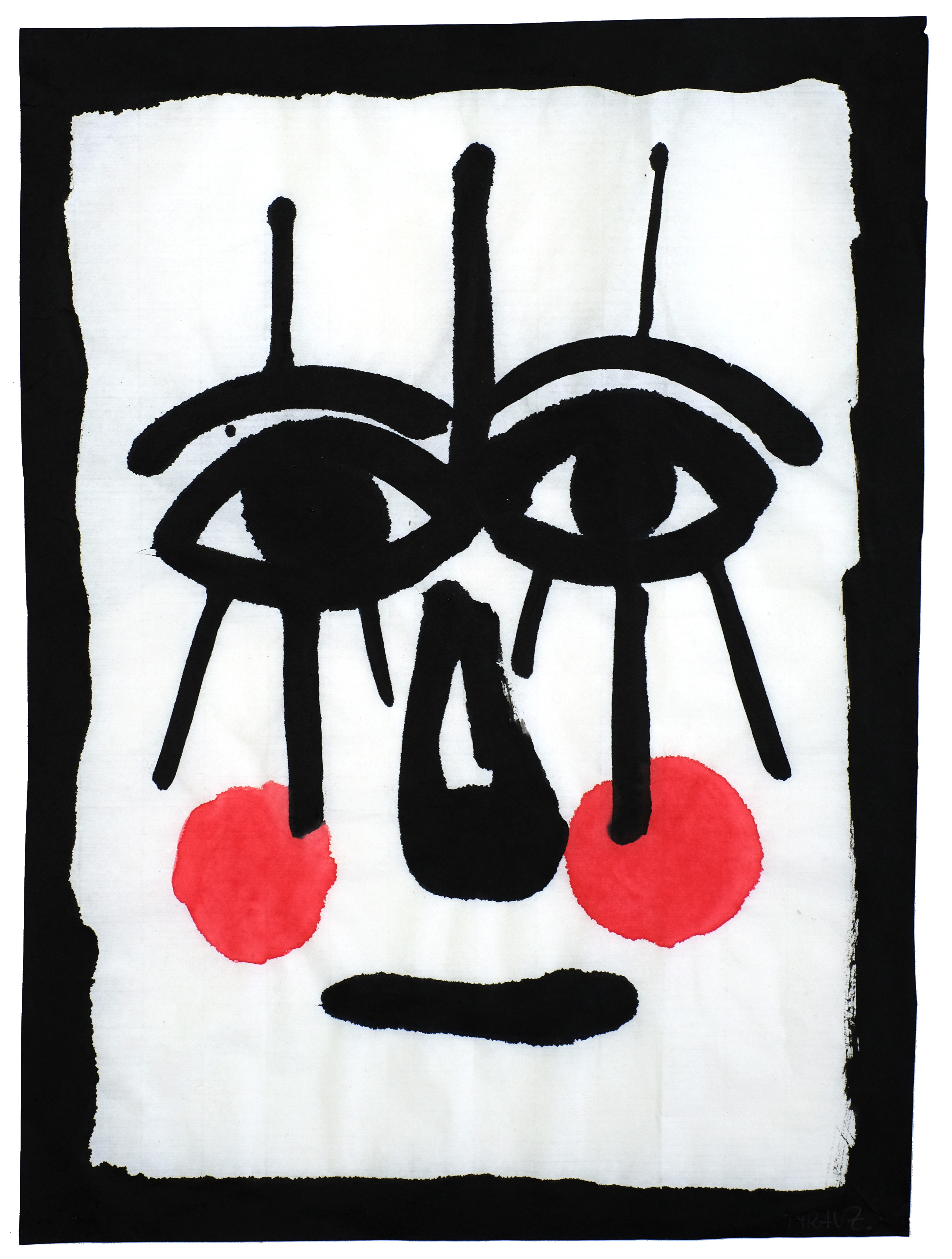 Ink on Paper
Ink and gouache on paper.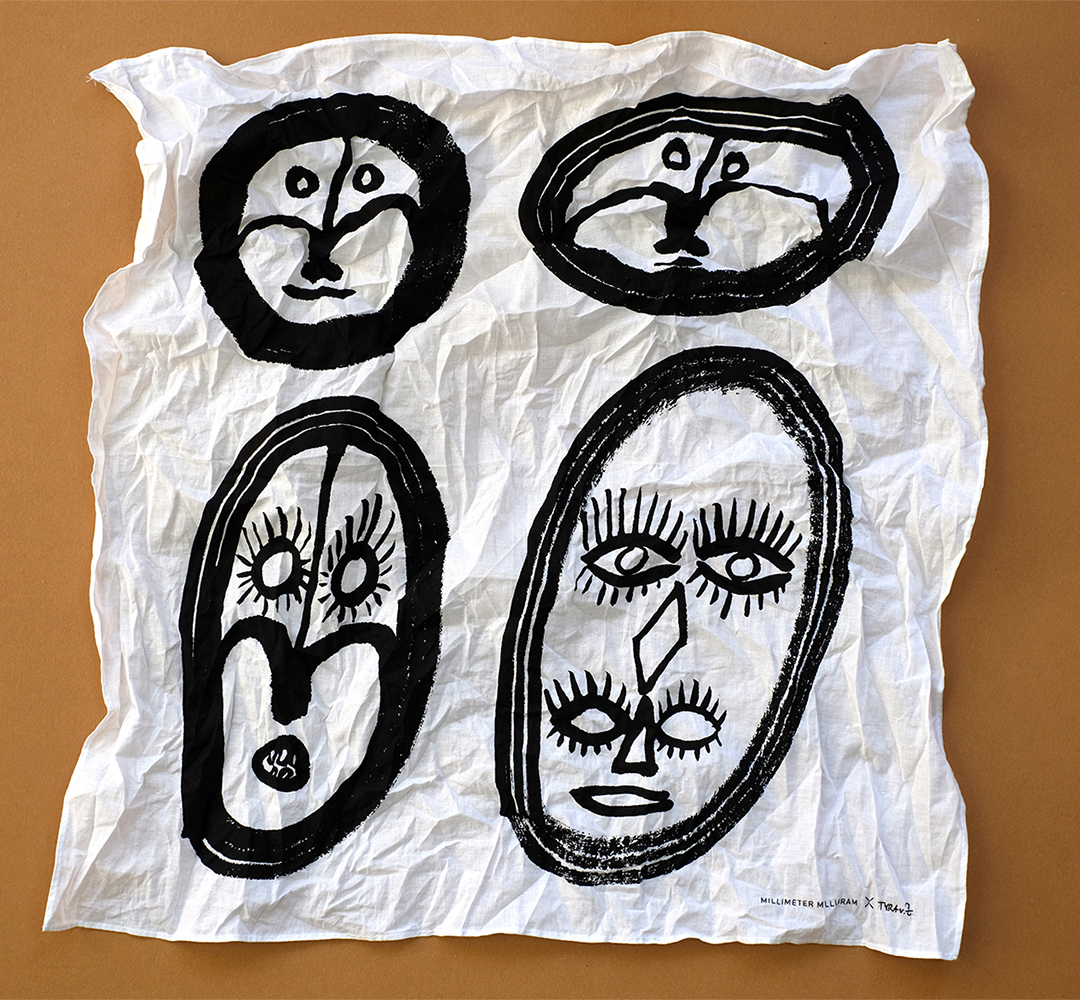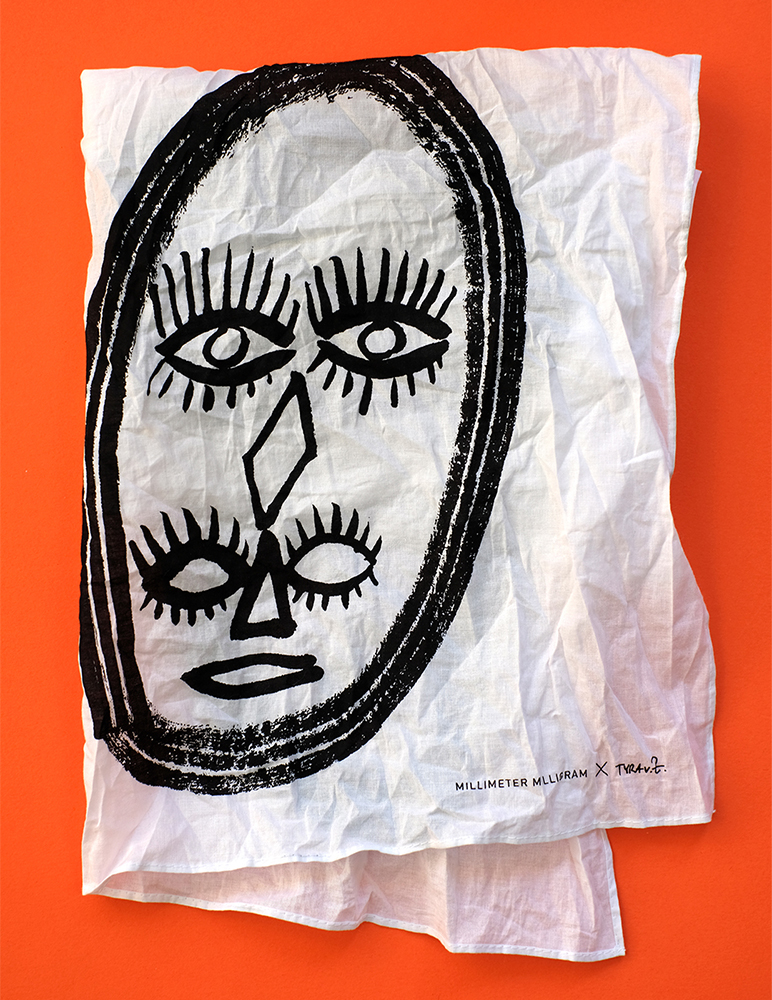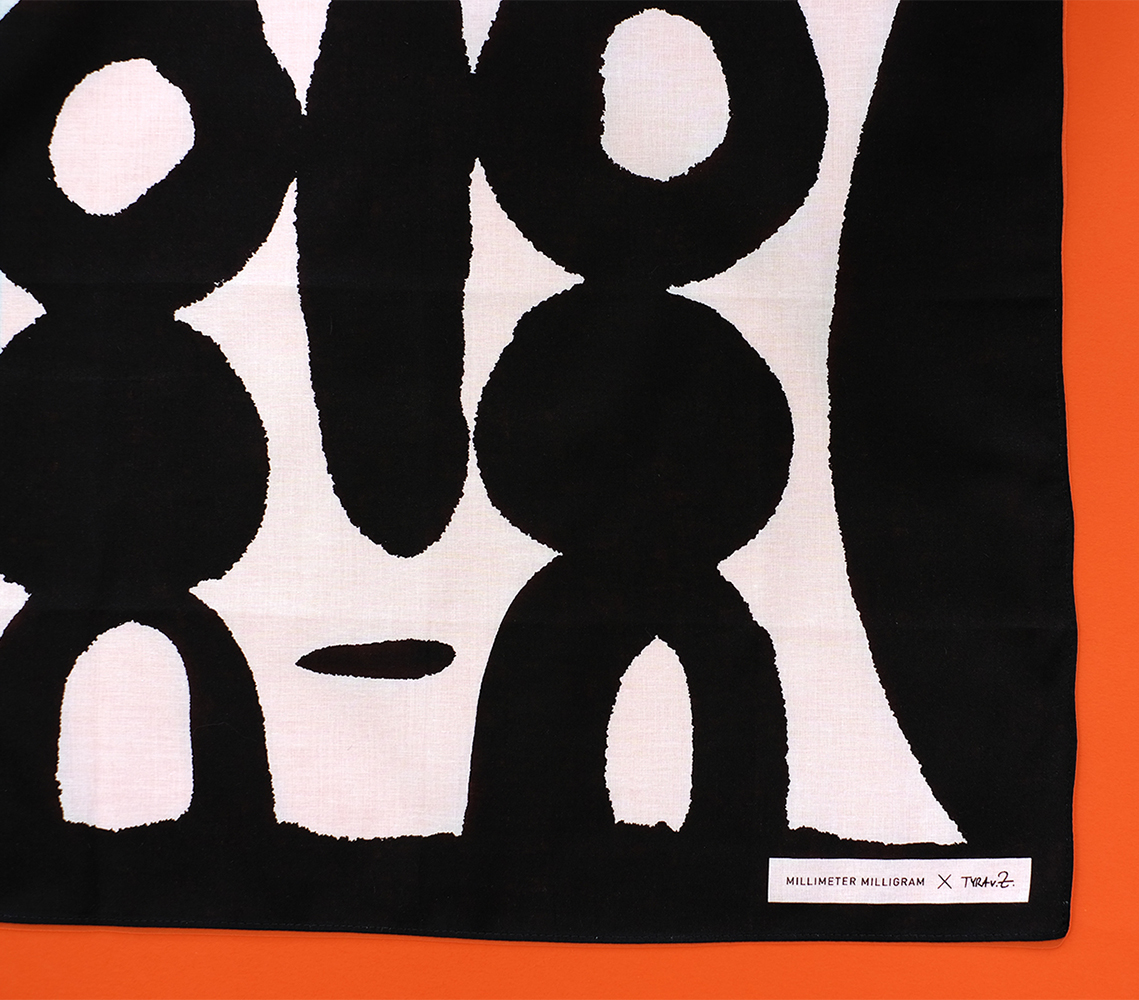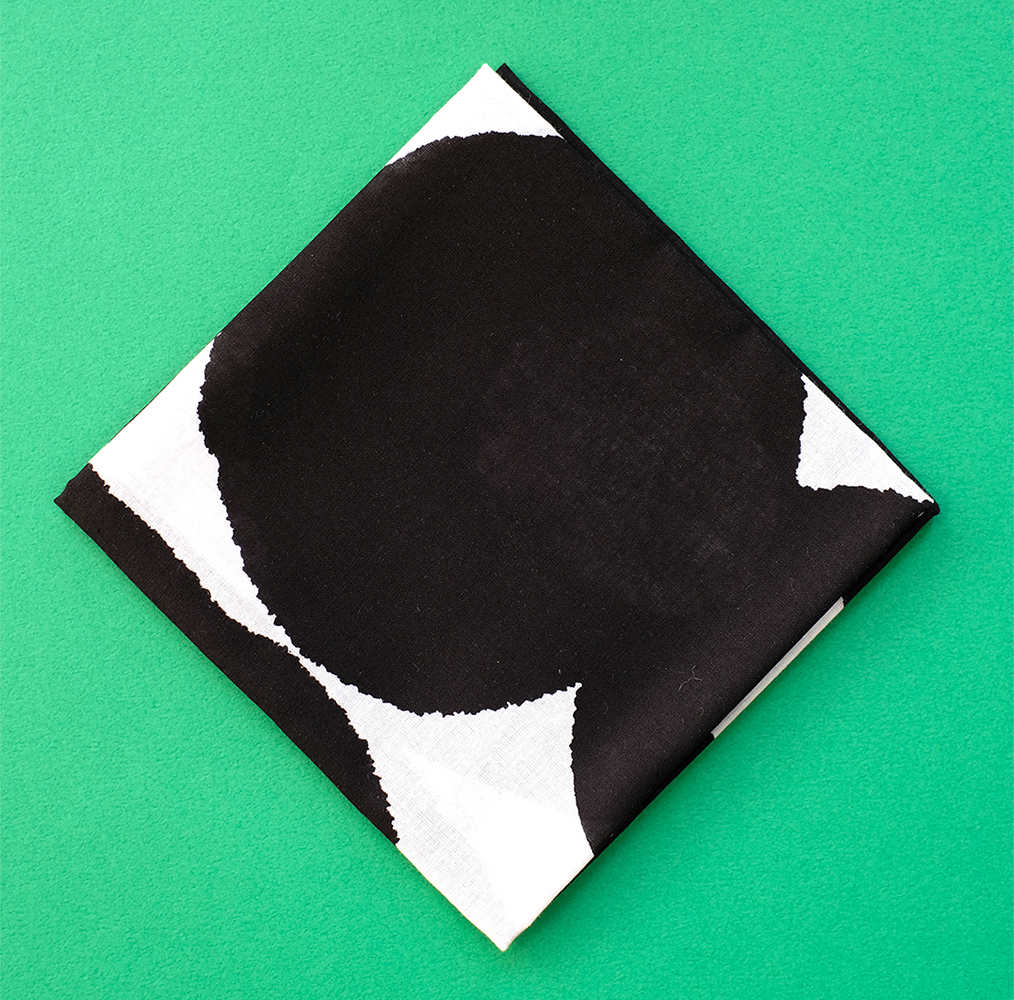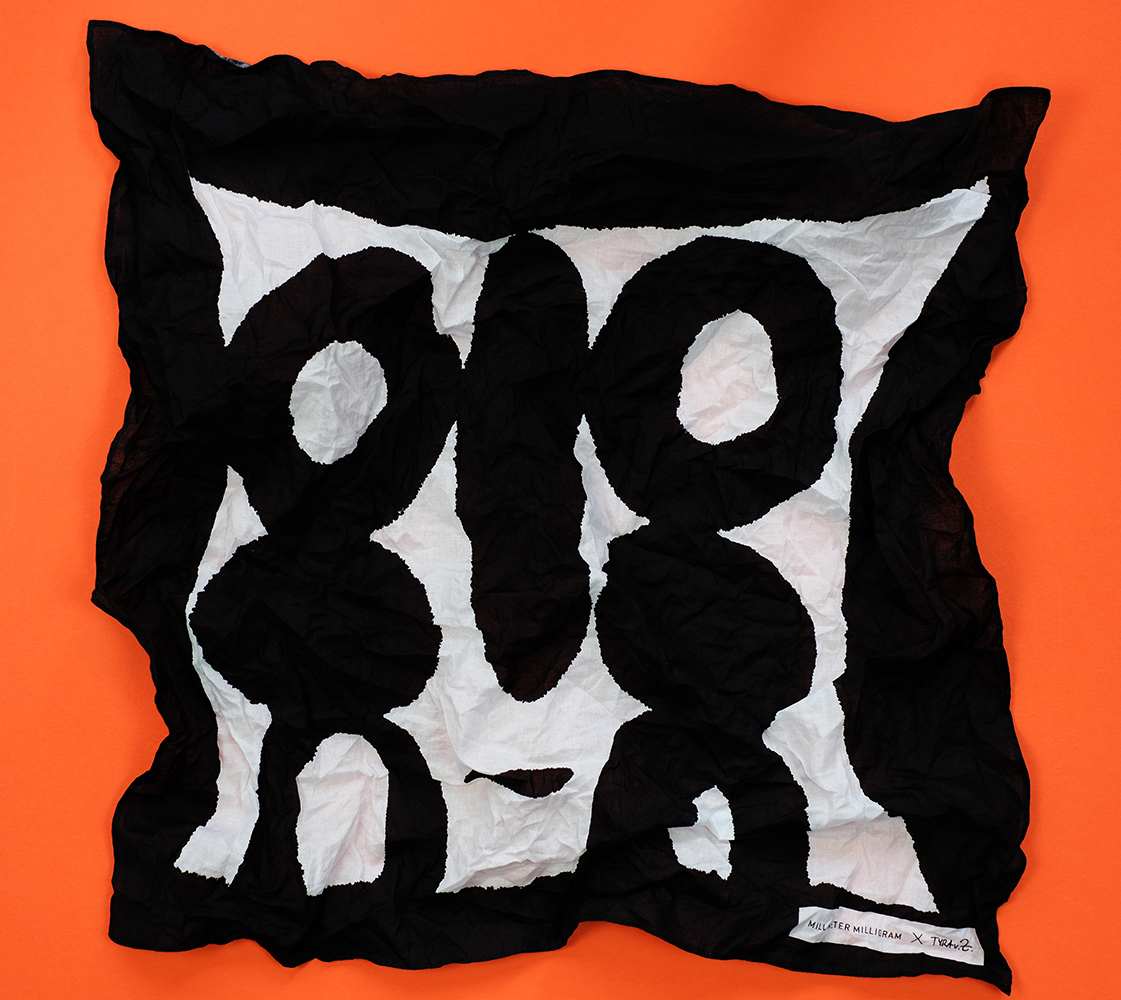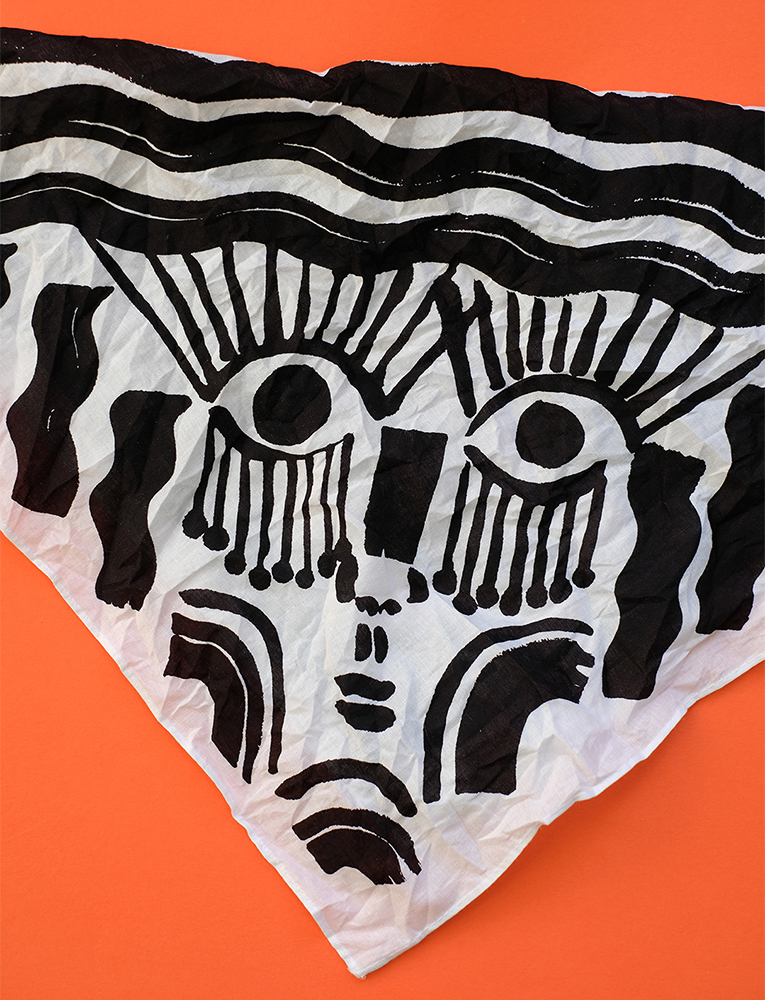 Handkerchiefs
Handkerchief motives in collaboration with Millimeter Milligram, Seoul, Korea.
460X460 mm, 100% cotton.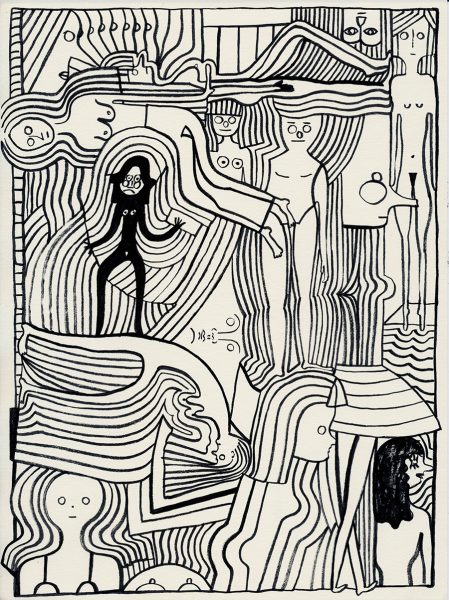 Drawings
Ink on paper. Available for print and purchase.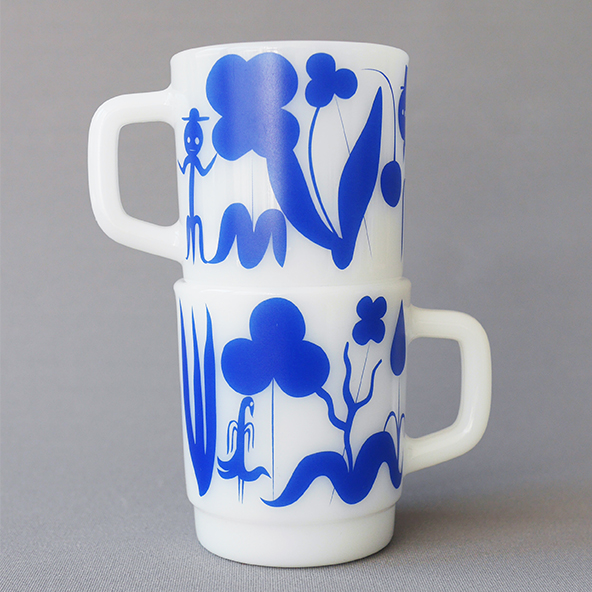 MMMG Cups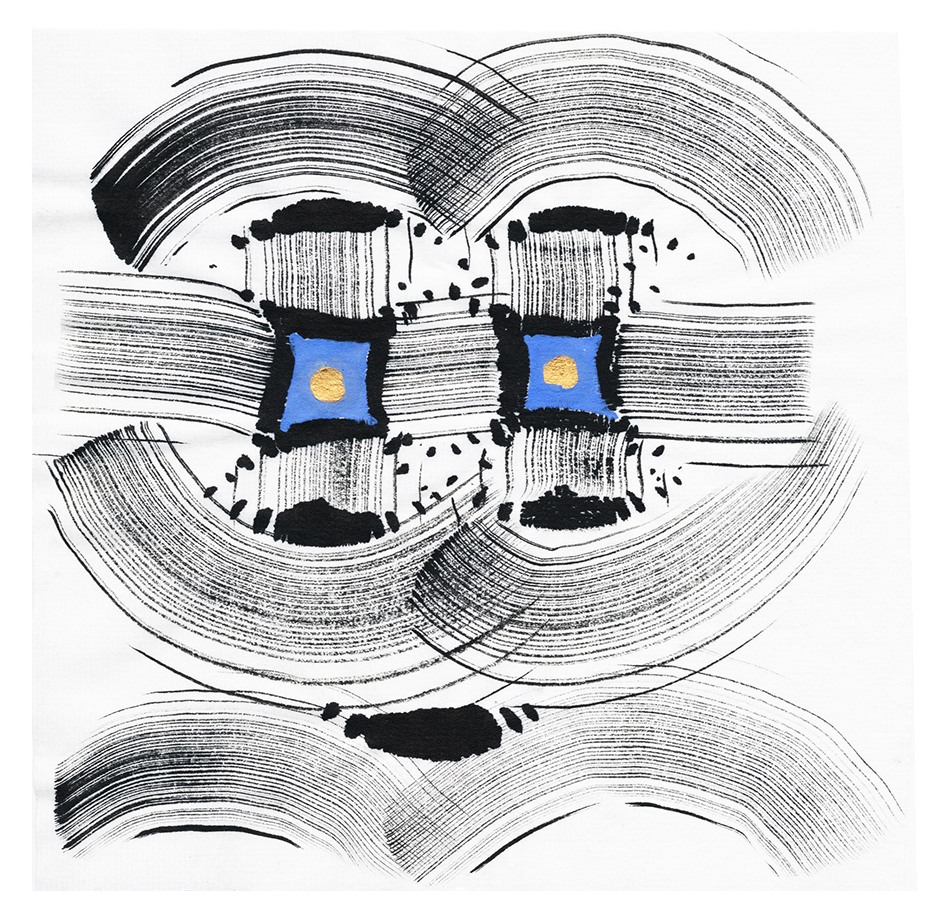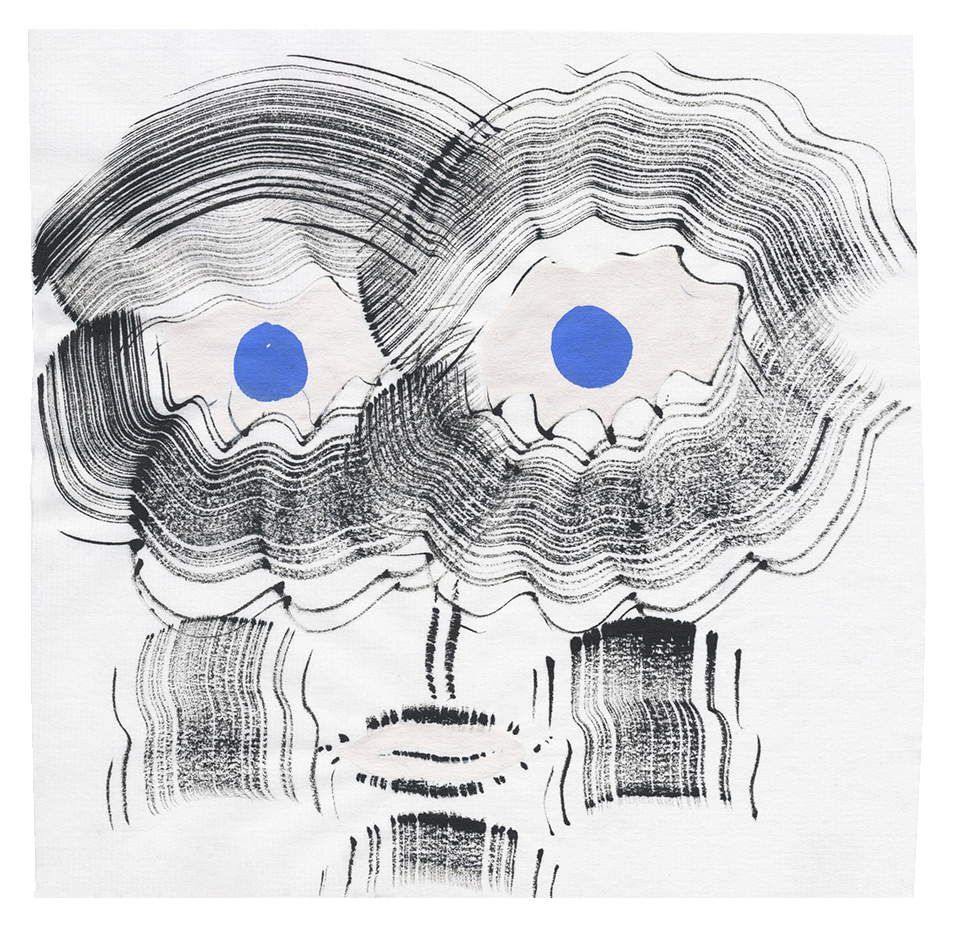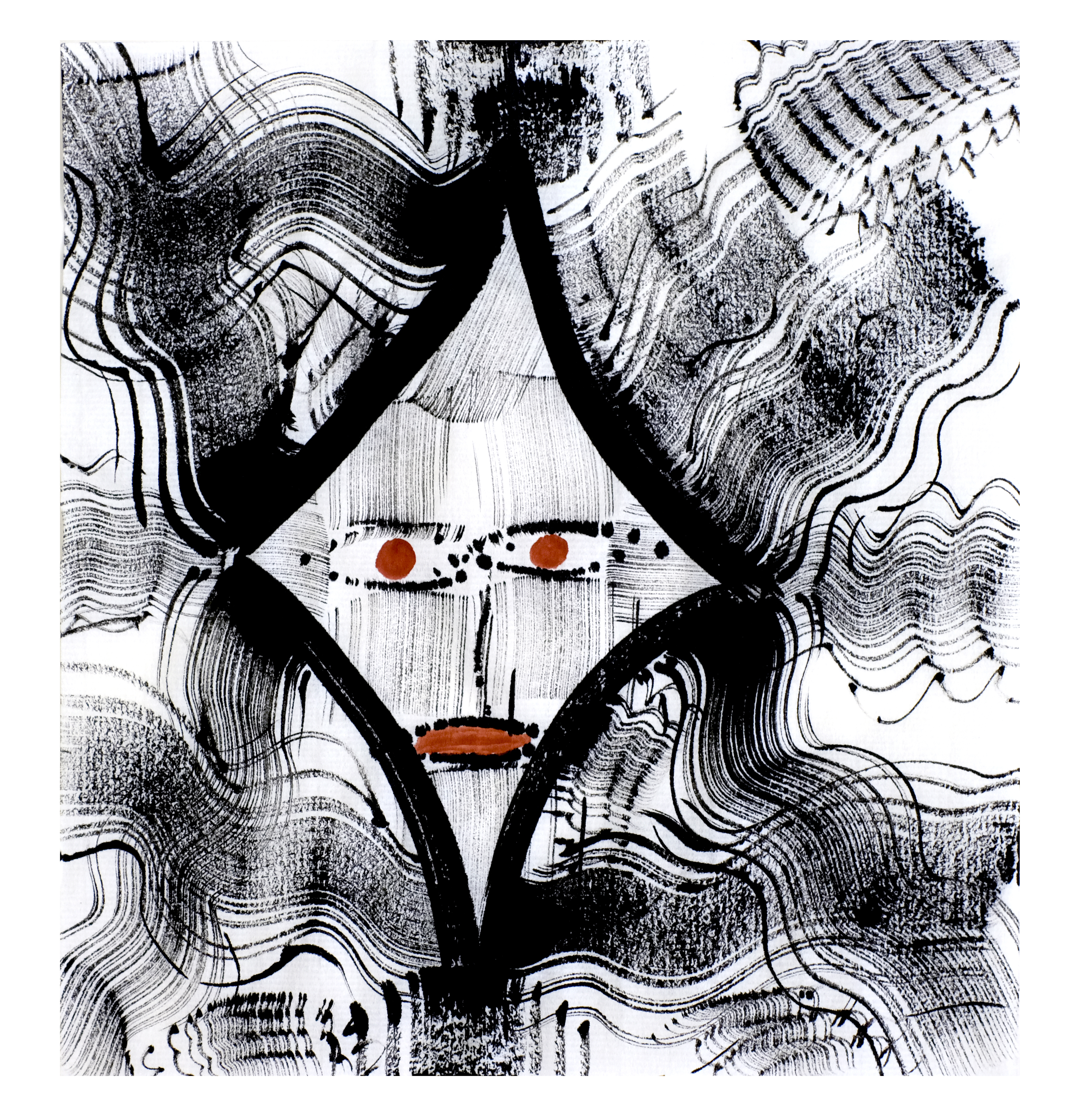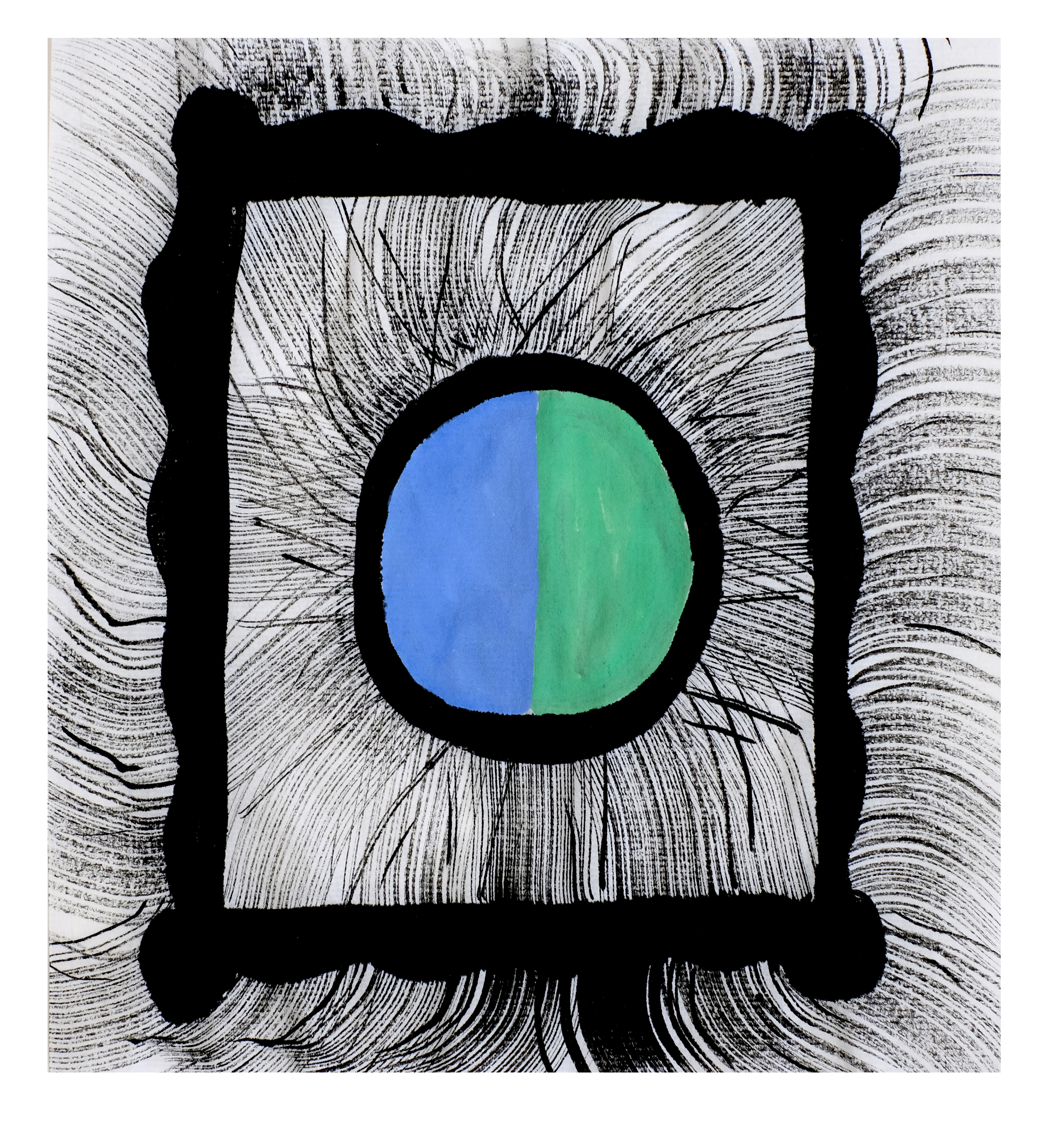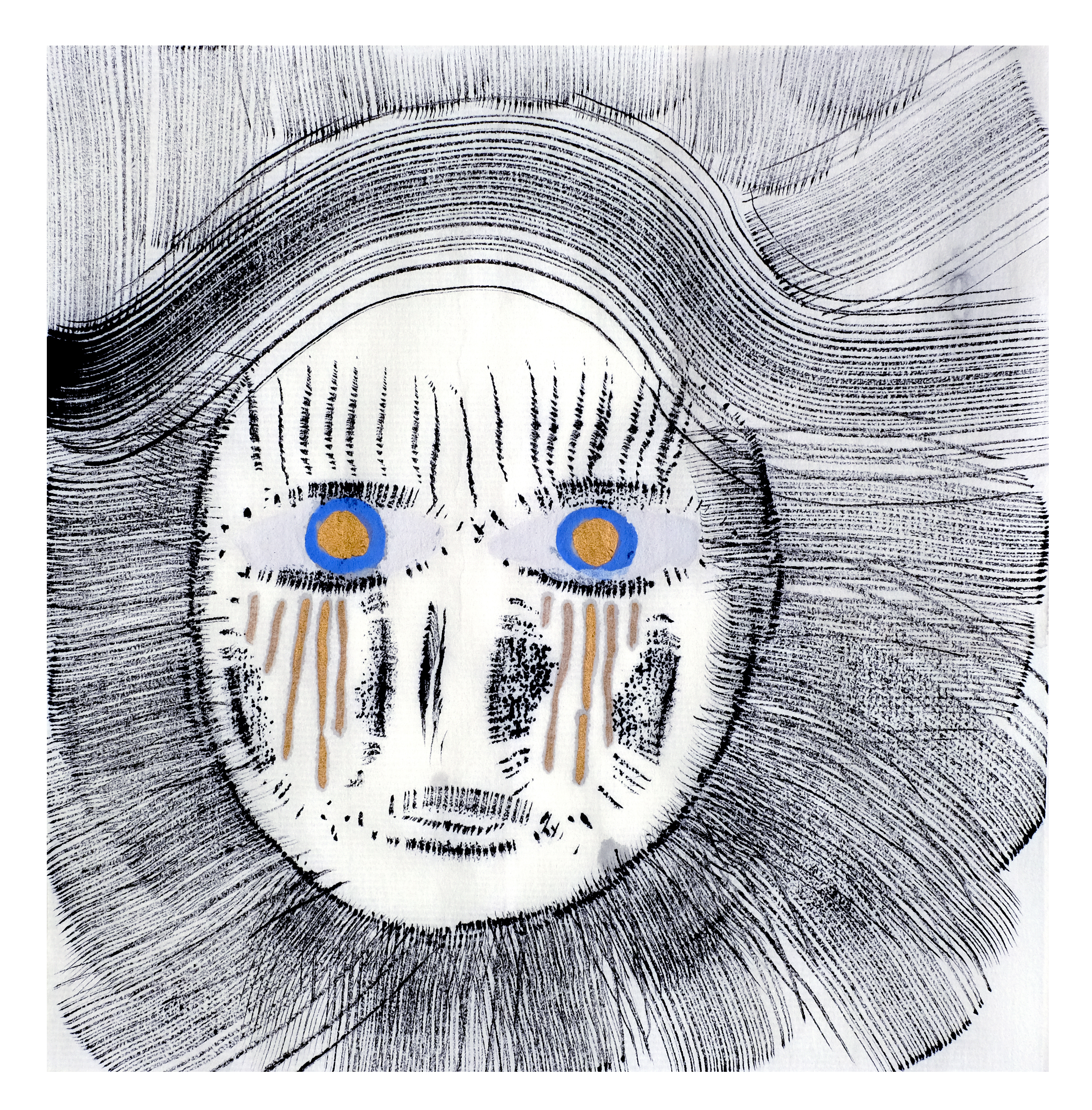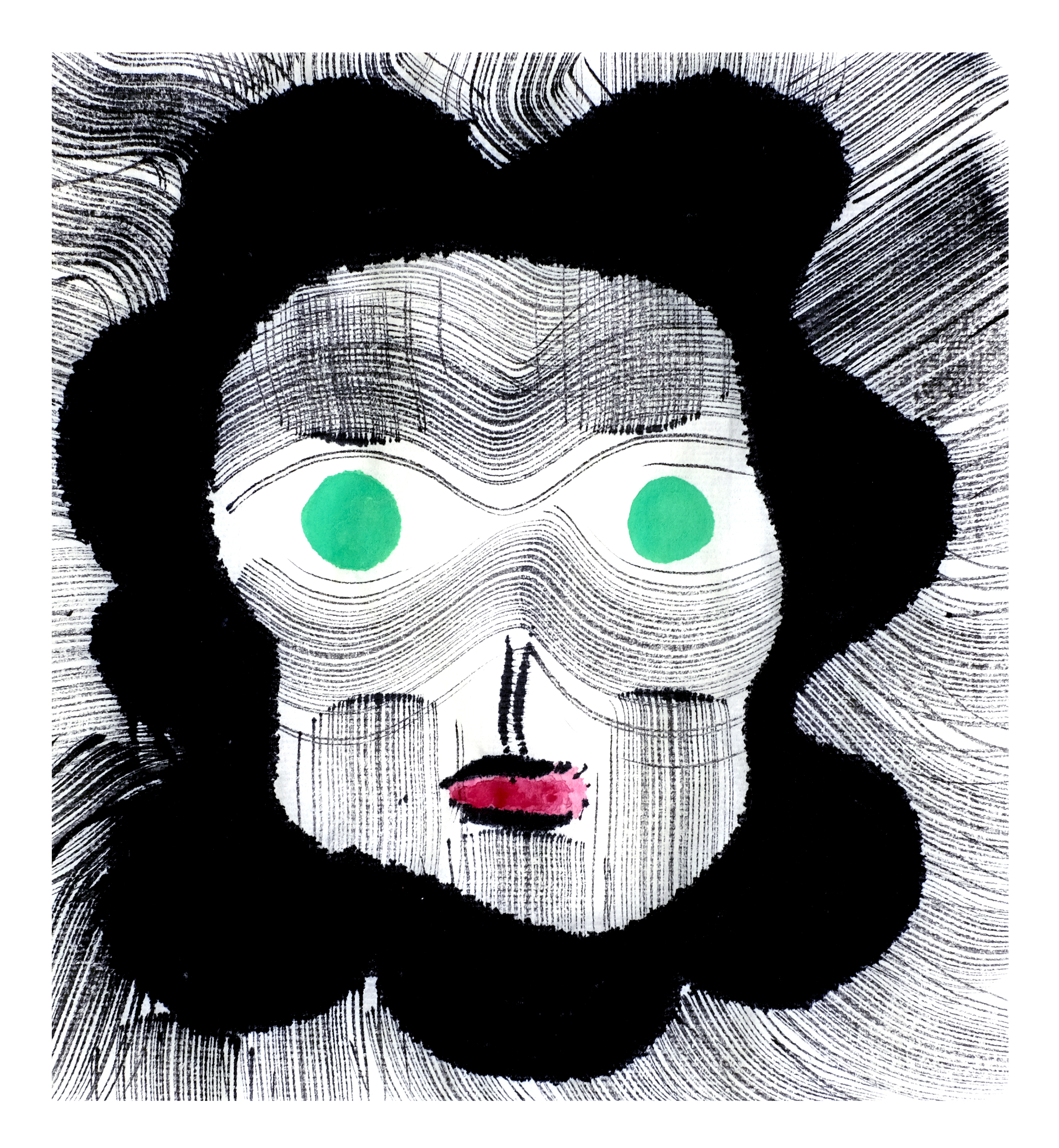 Ink on Paper
Sizes approximately 15X15 cm.
ANNA AND NIKLAS
Collaboration with Korean Millimeter Milligram and Misu a Barbe. Original motive made as a graphic print.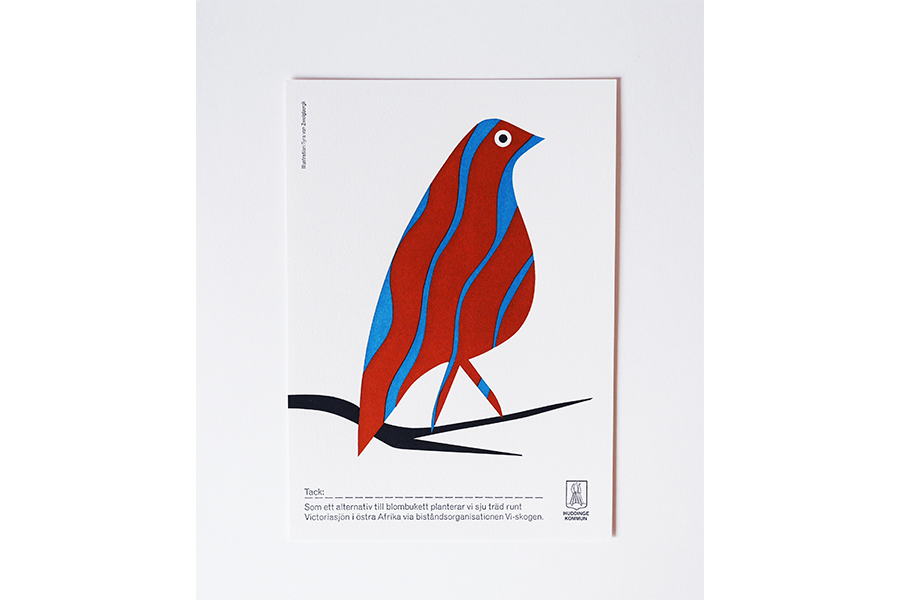 Huddinge kommun
Original art work and screen printed card for Huddinge kommun. The card is is given out instead of flowers or gifts and represent planting of seven trees around the Victoria lake in east Africa, through the help organisation "Vi-skogen"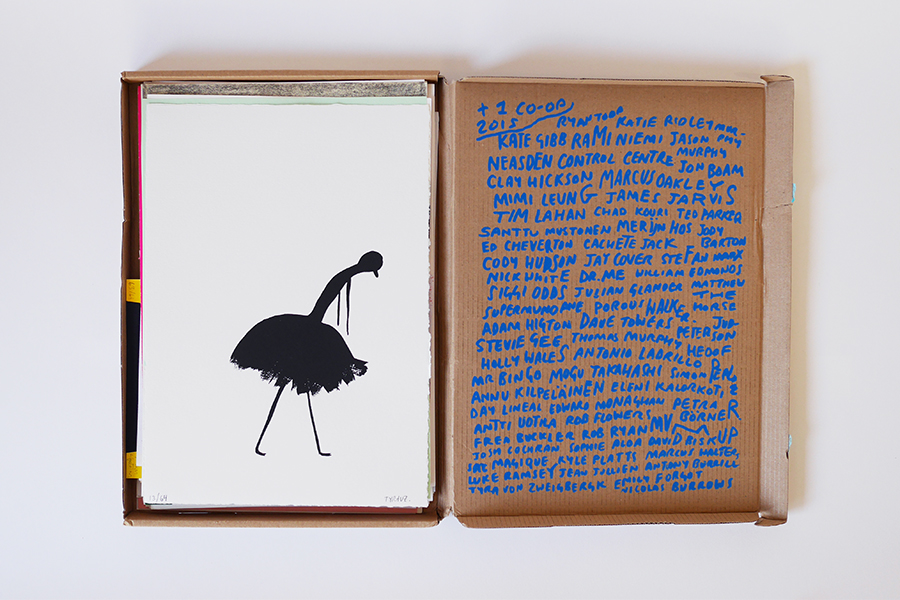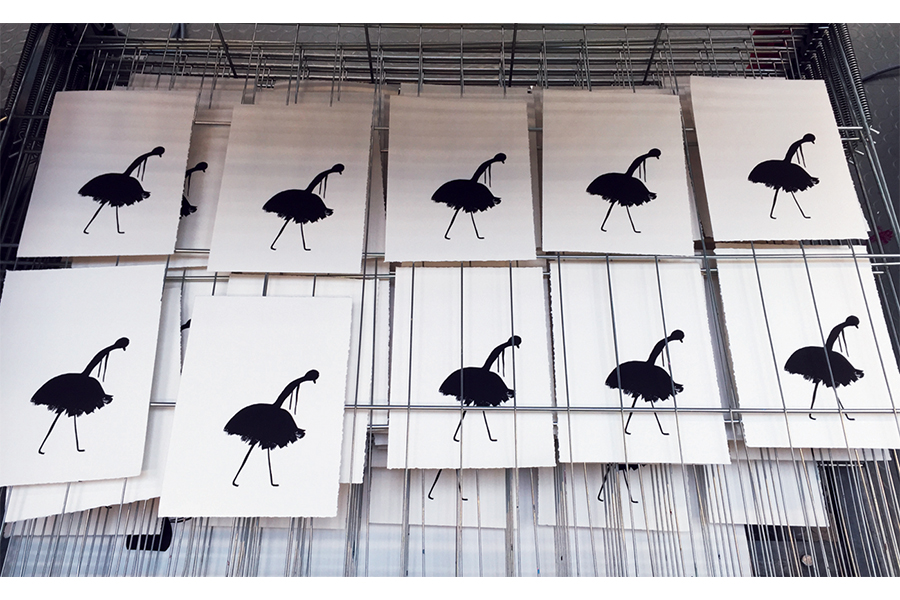 +1 Co-op
The +1 Co-op, is an invite only print share curated by Rob Lowe, featuring some of the best graphic artists from around the world. Each artist has made an edition of 64, one for every artist involved plus one extra for sale. This contribution is a screen print.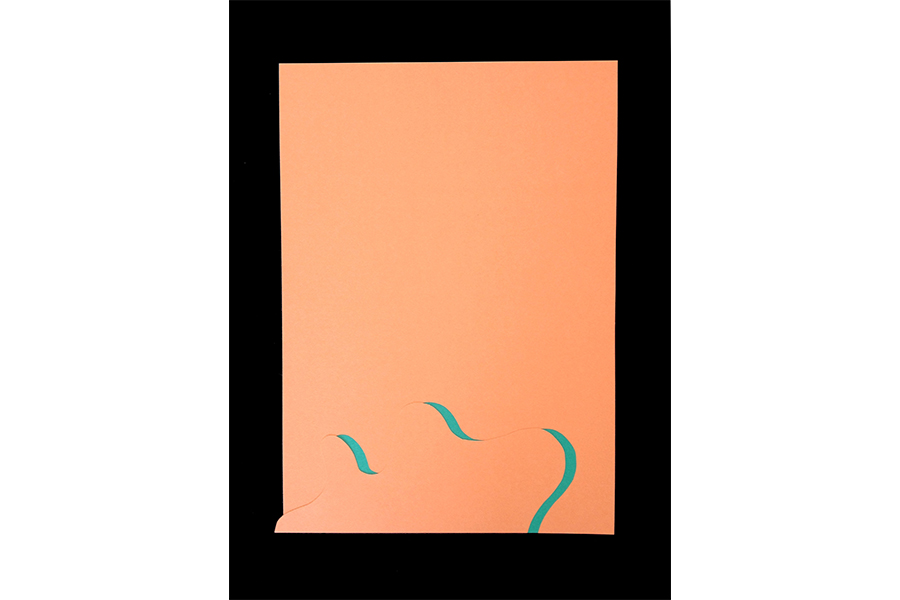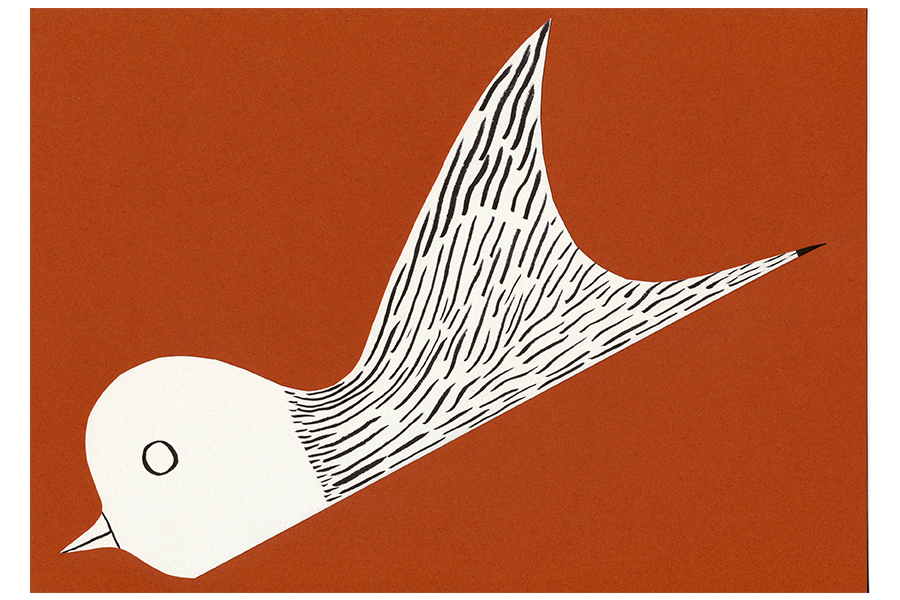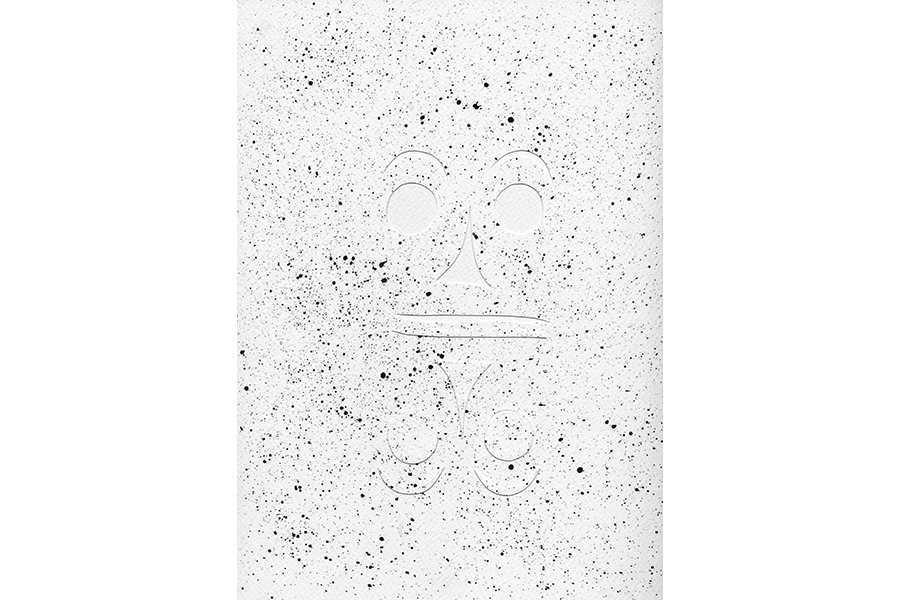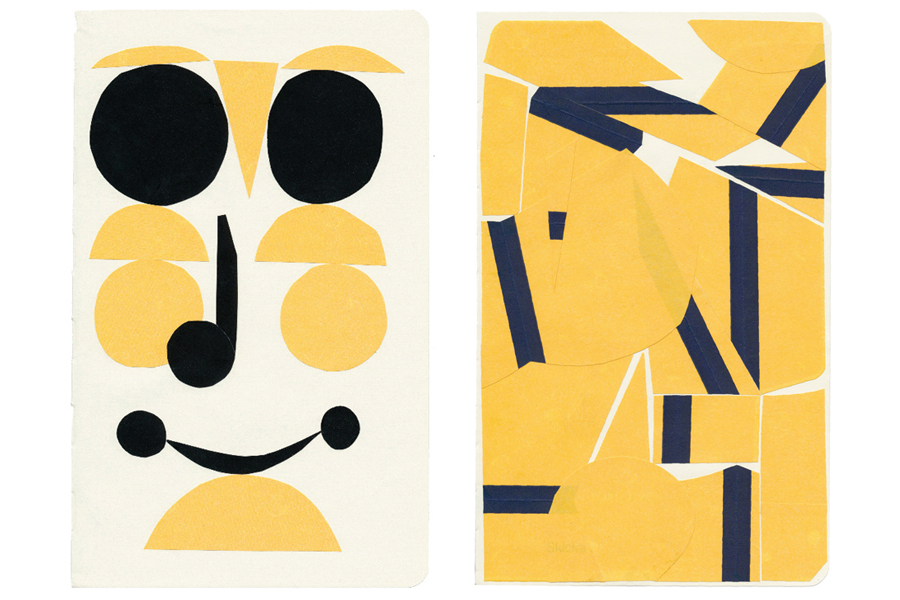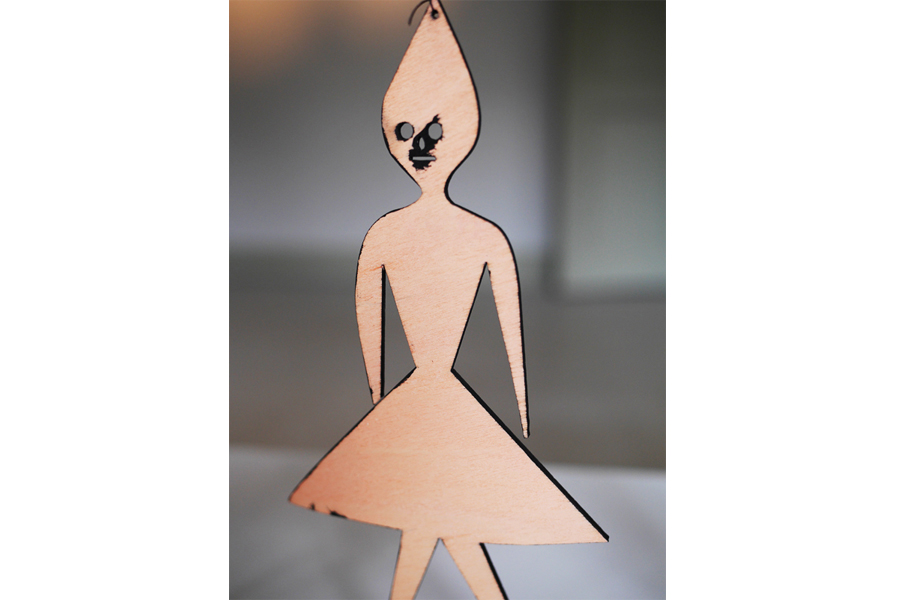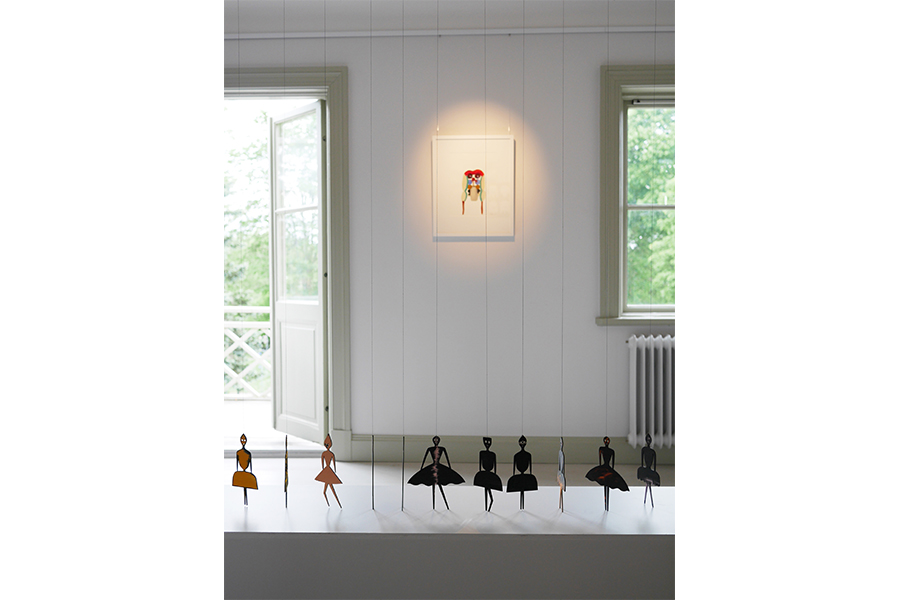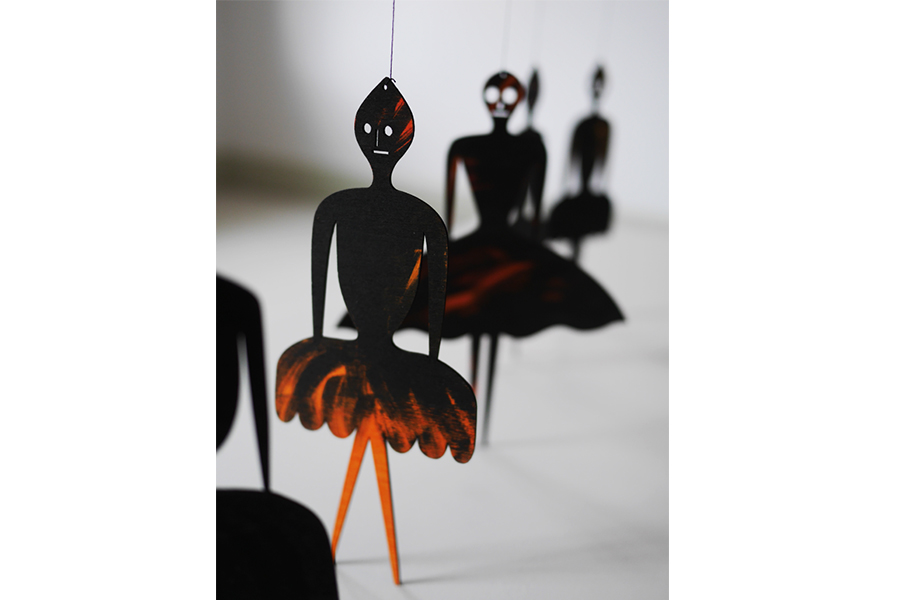 "Be careful in April, July will be safe"
"Be careful in April, July will be safe"
Solo exhibition at Fullersta Gård, Huddinge 7/6 – 7/9, 2014. Collages, drawings, paintings and objects.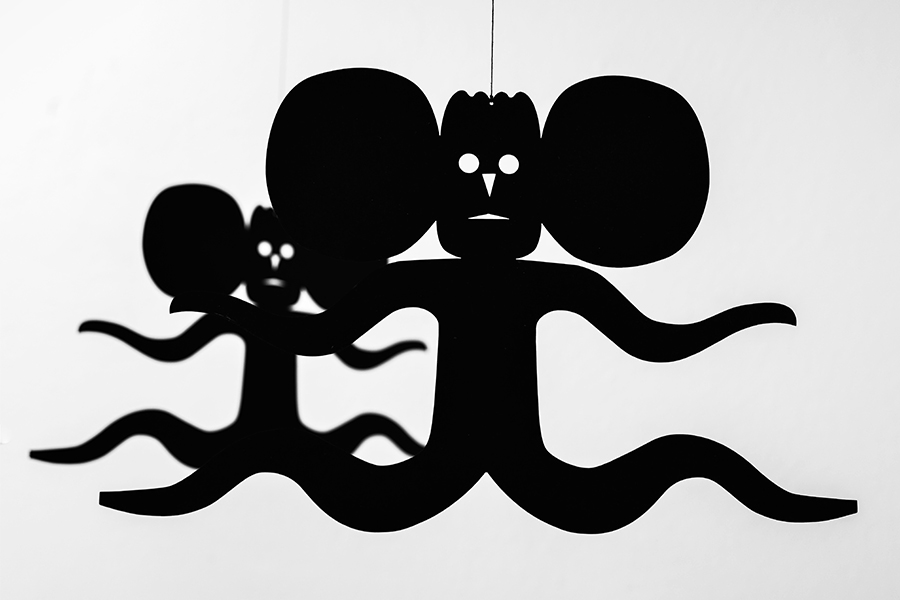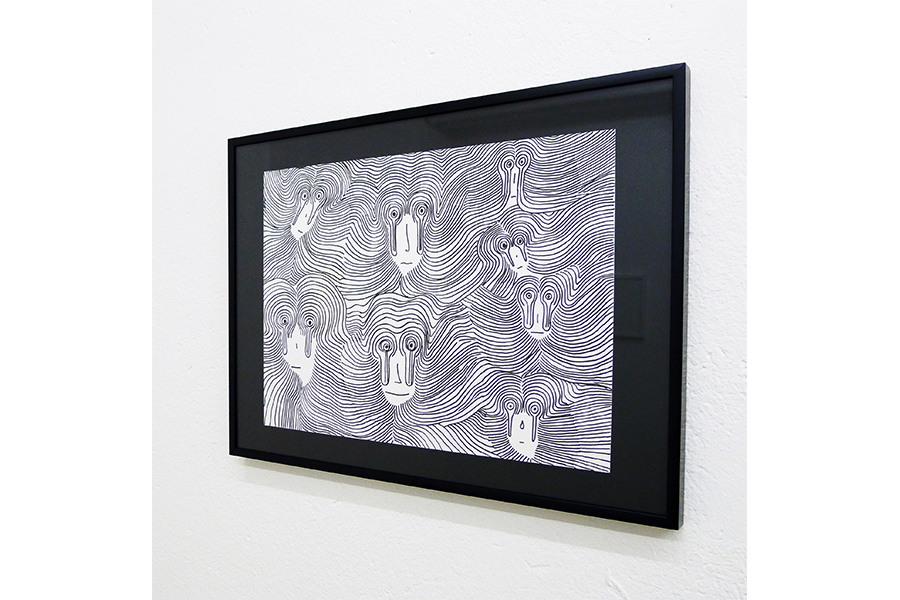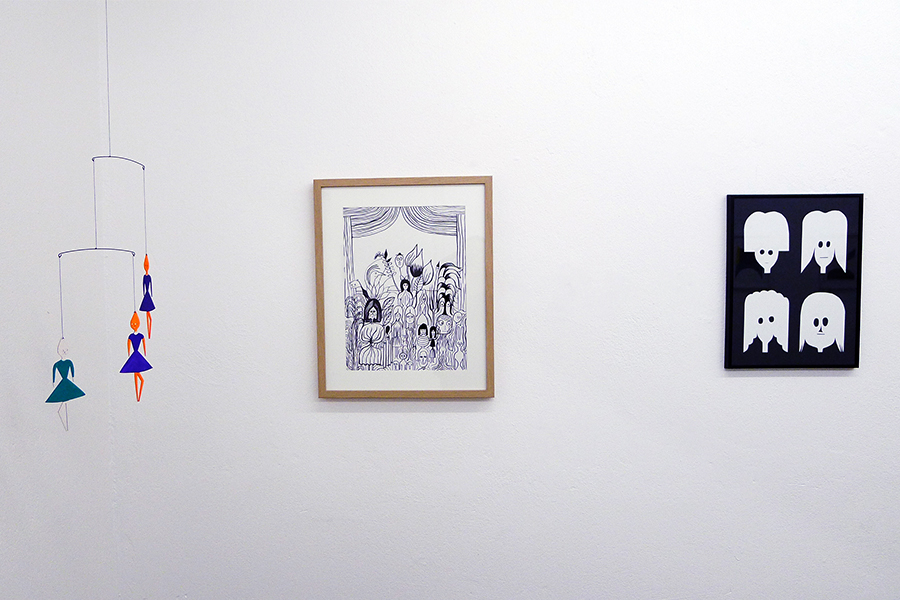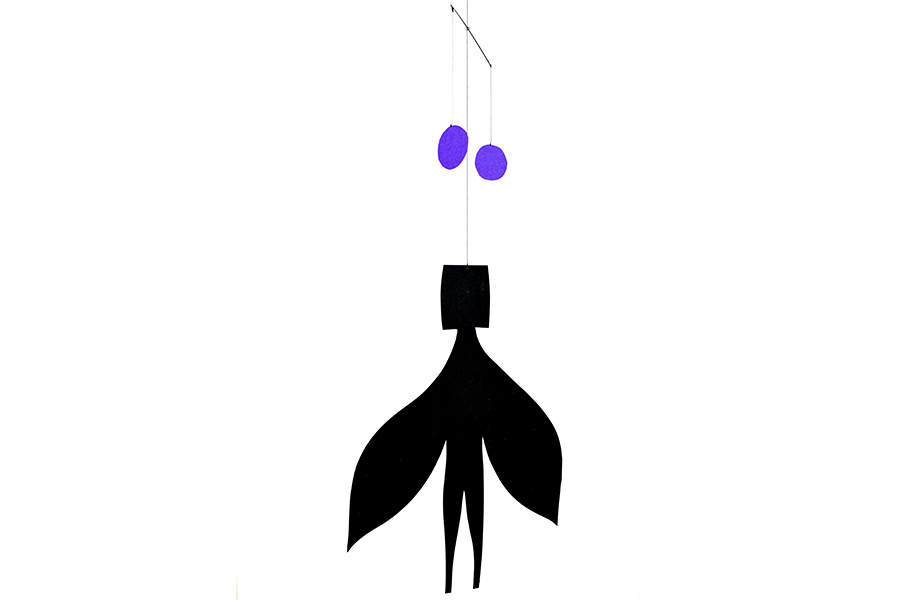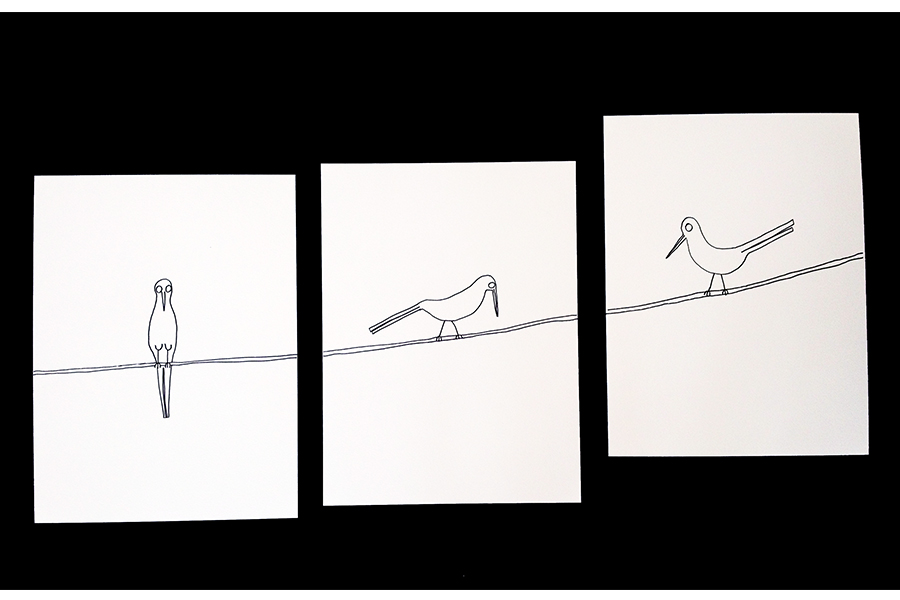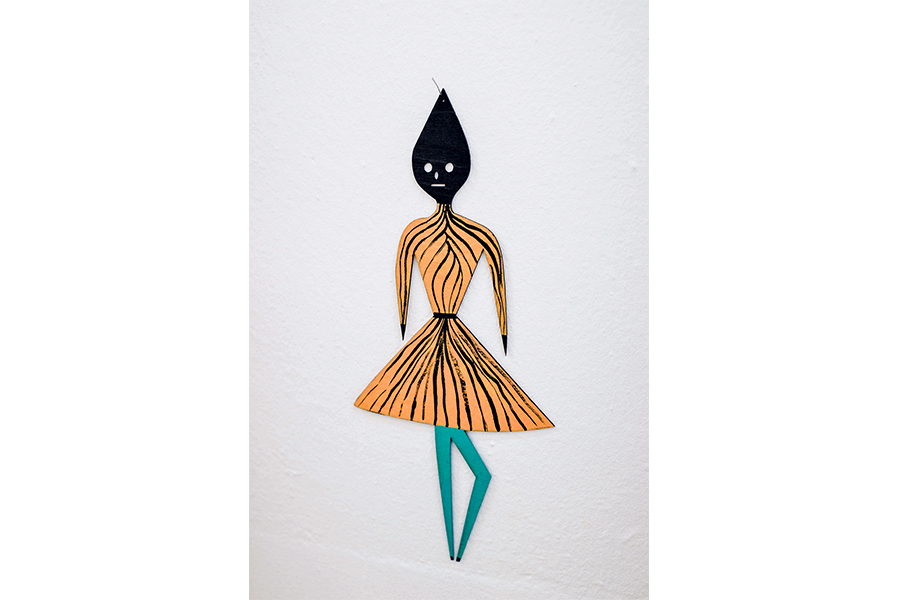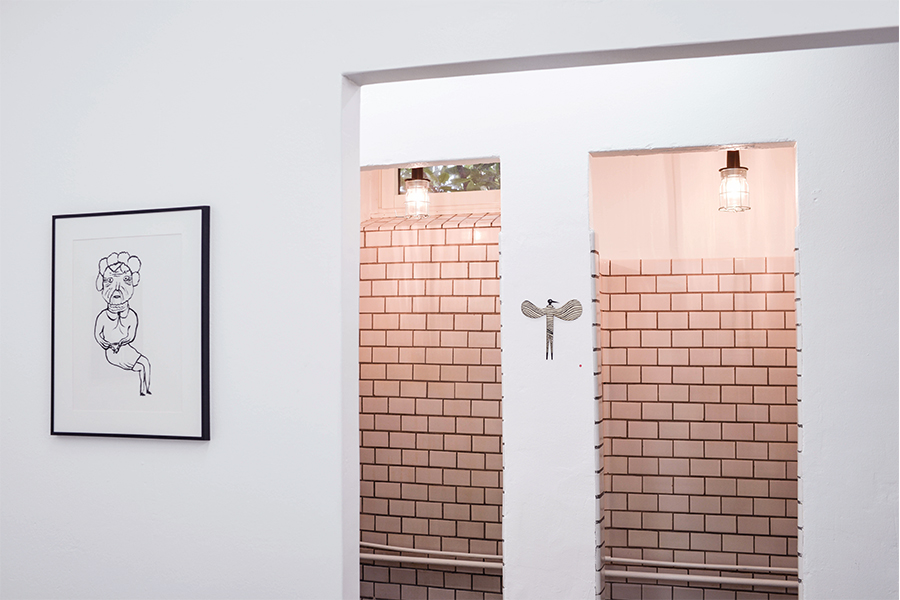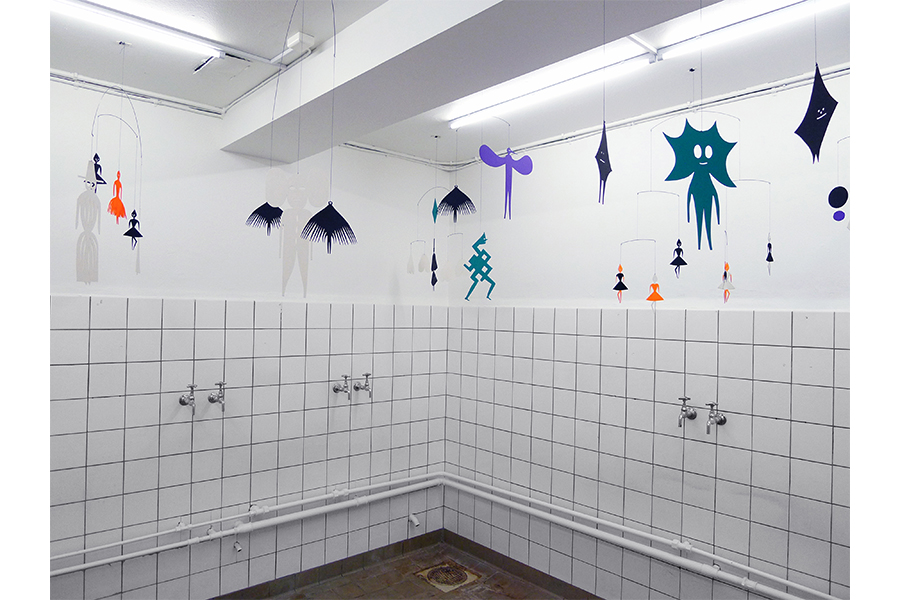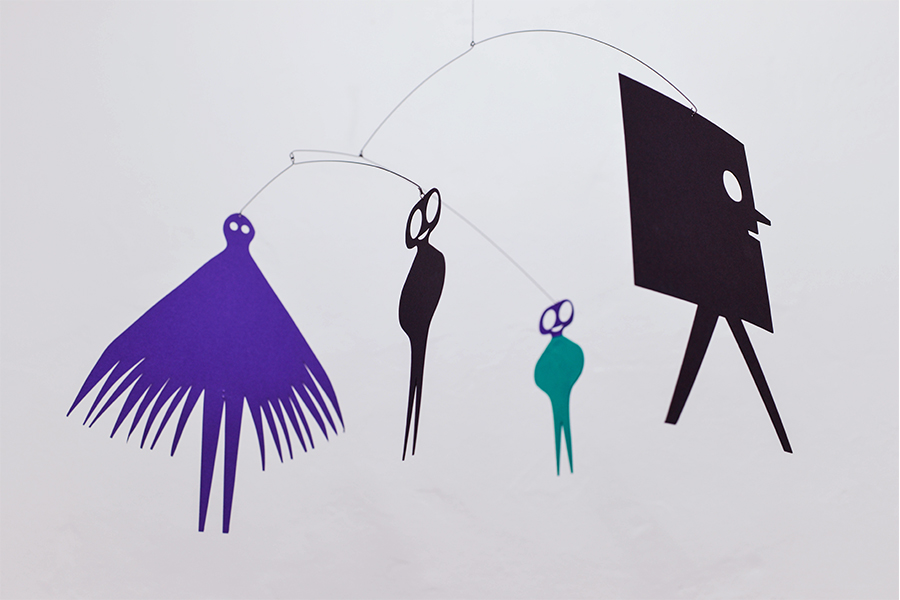 "But You Said", Thimar/Westling Gallery
Solo exhibition "But you said" at Thimar/Westling Gallery in Karlstad, Sweden ( 13/8–1/9 2013) with drawings, paintings, collages, mobiles and objects.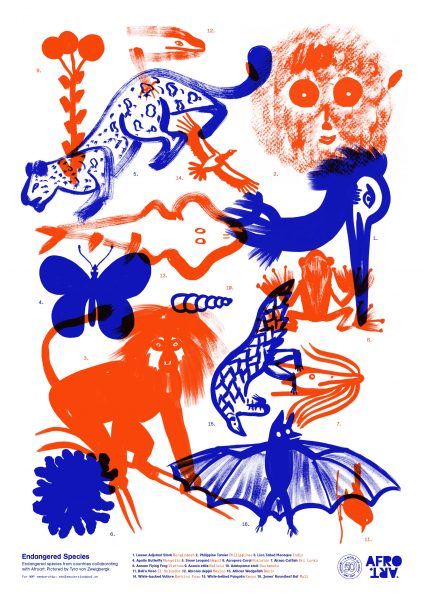 AFROART – 50 YEARS OF CRAFT
Afroart is a chain of stores for ethnic crafts and collaborates with local artisans to highlight the craftsmanship of the developing countries in Africa, Asia and Latin America. Afroart was established in Stockholm 1967 and is in 2017 celebrating 50 yearswith the campaign "50 Years of Craft" by highligthing endangered species. Picutred by Tyra von Zweigbergk, designed by Martin Frostner Studio.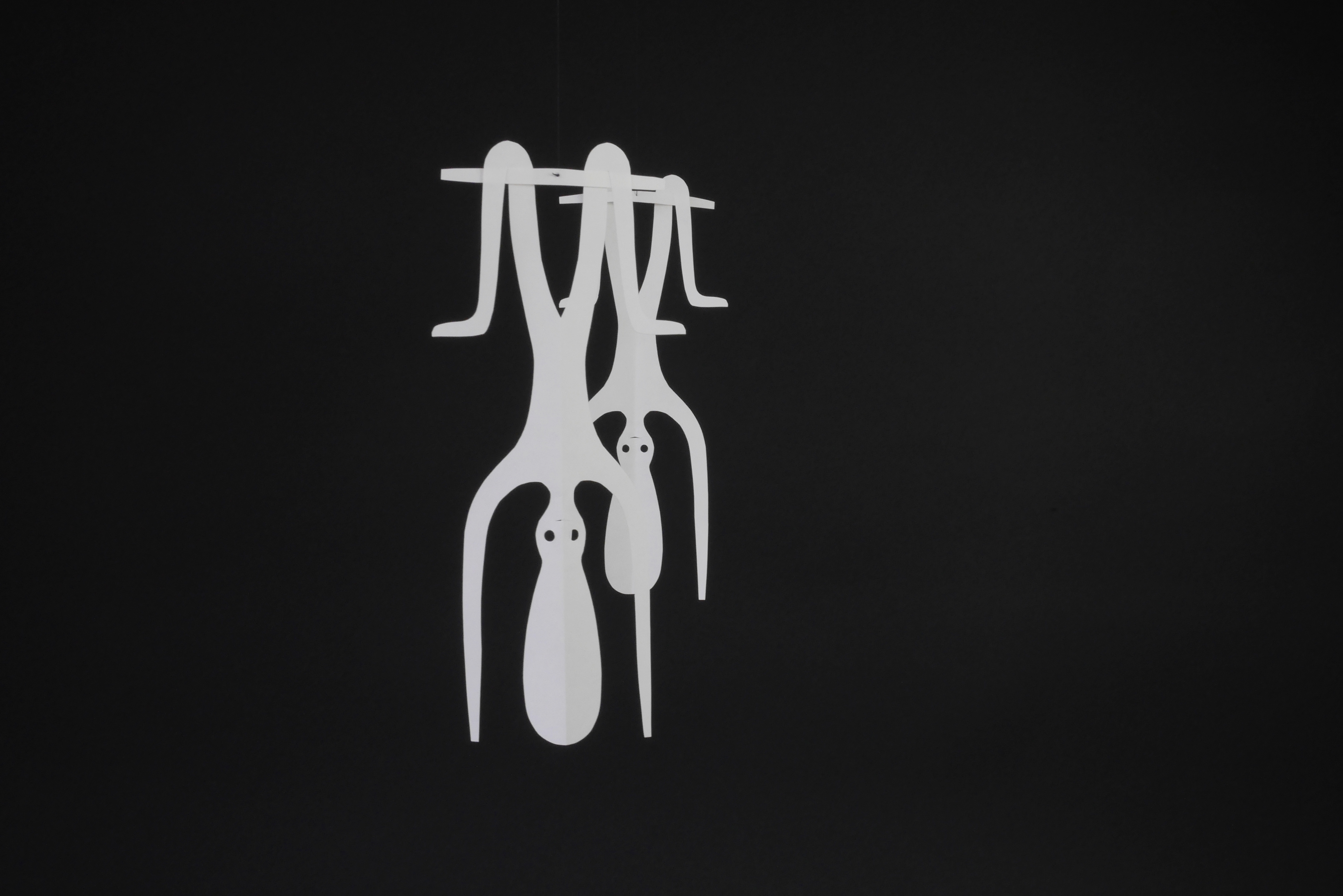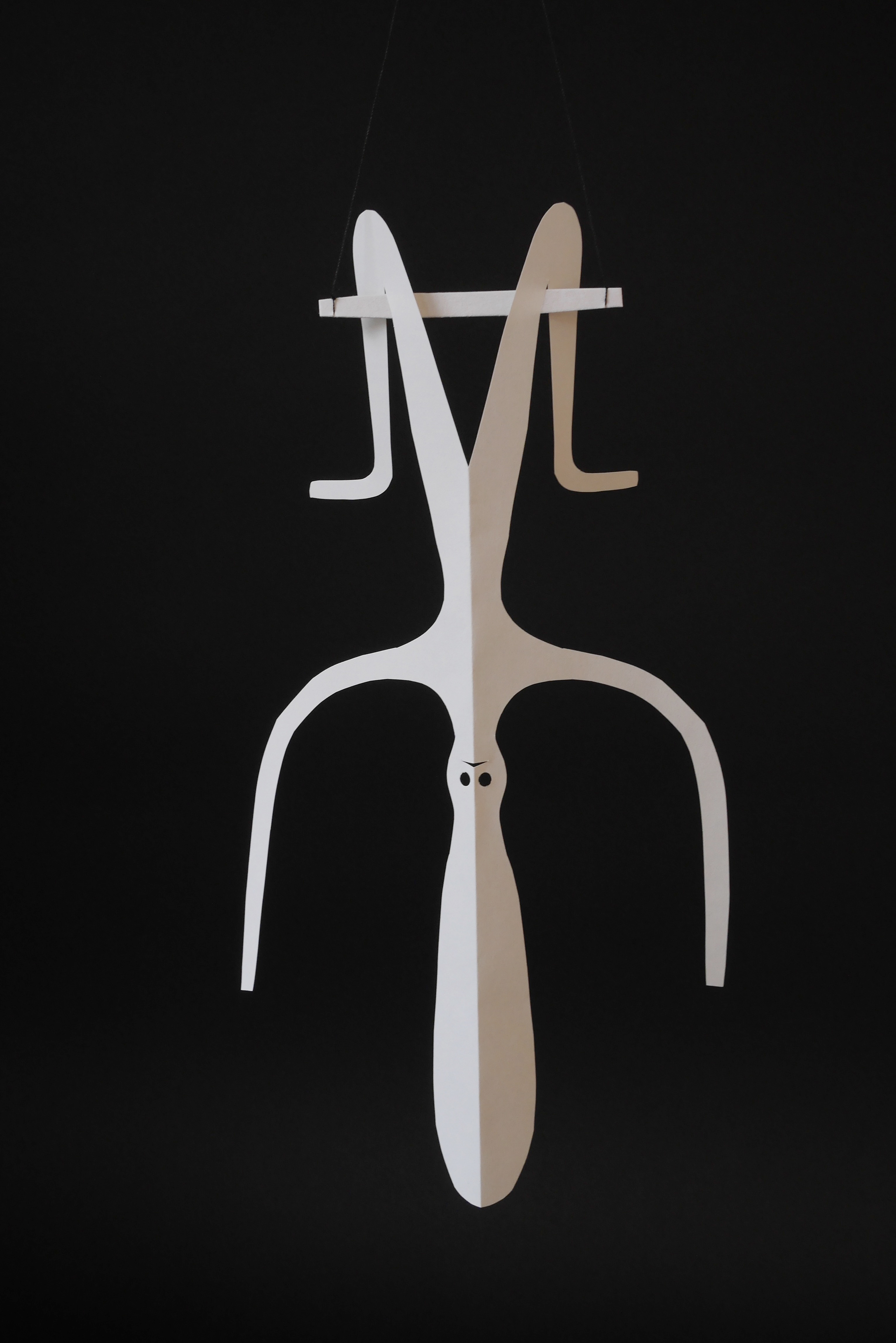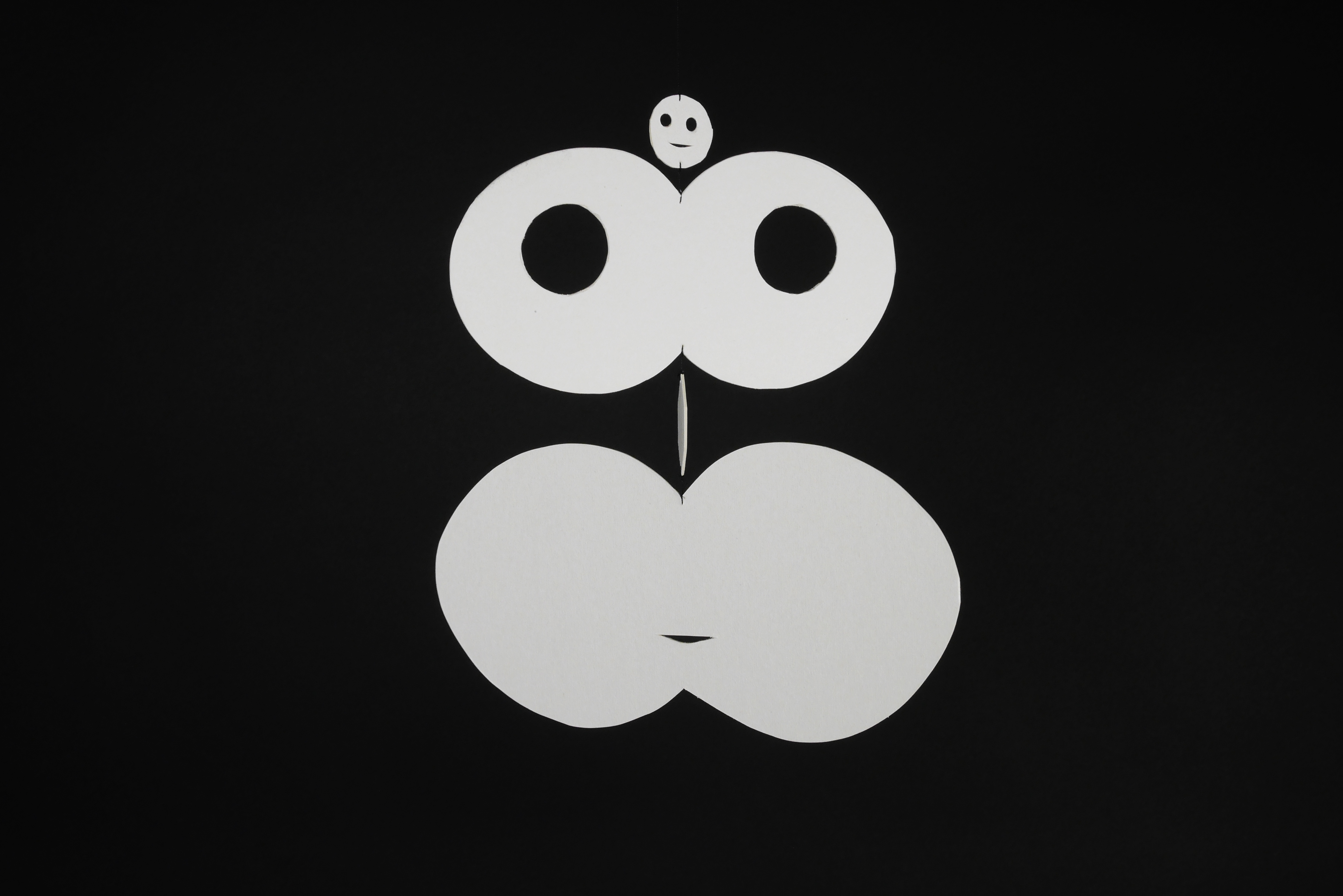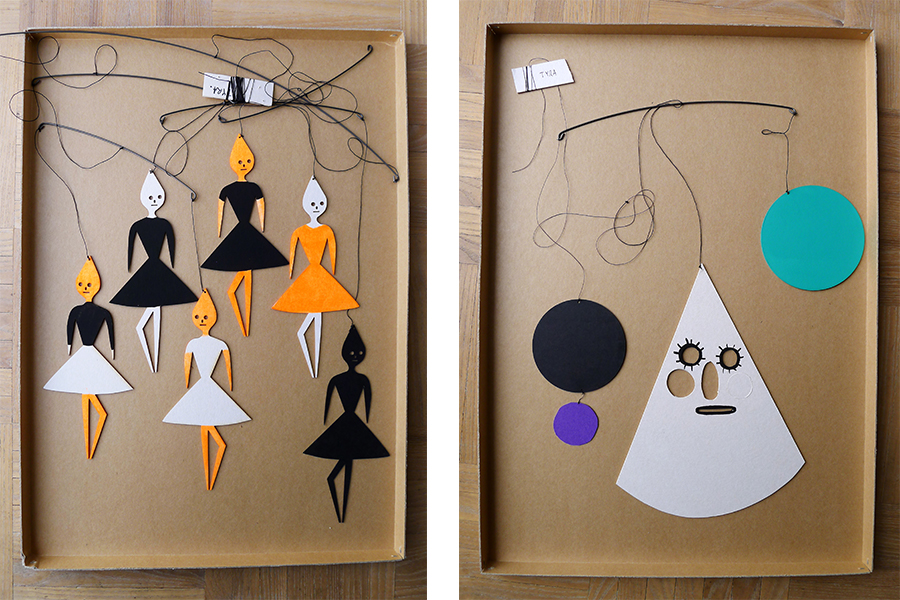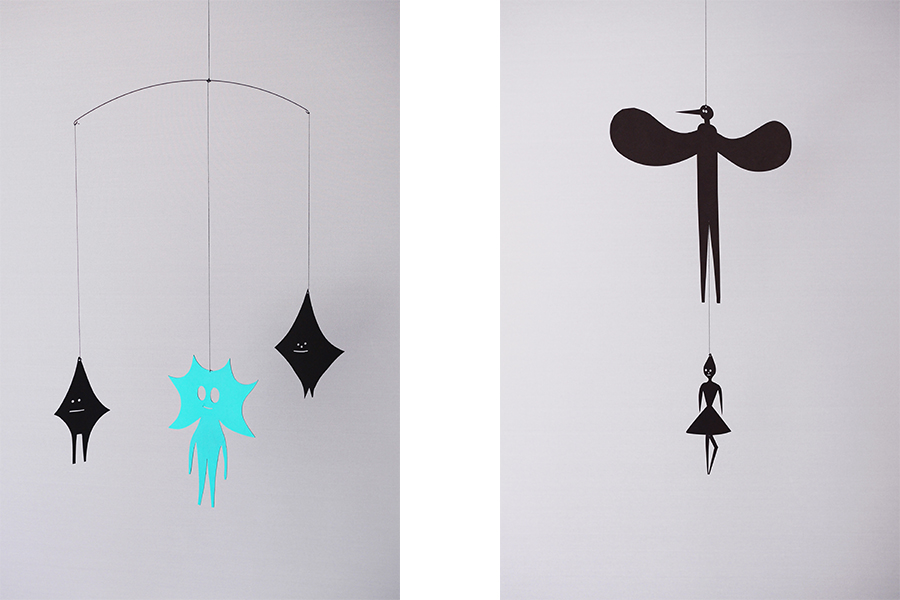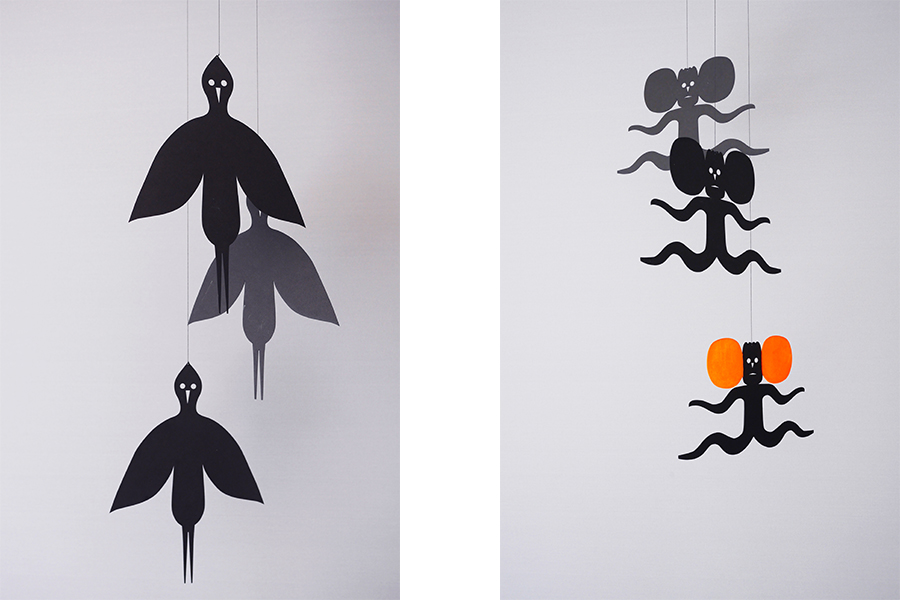 Mobiles
Mobile artworks from wood, paper with gouache and acrylic paint. Some sketches. Please contact me for more information.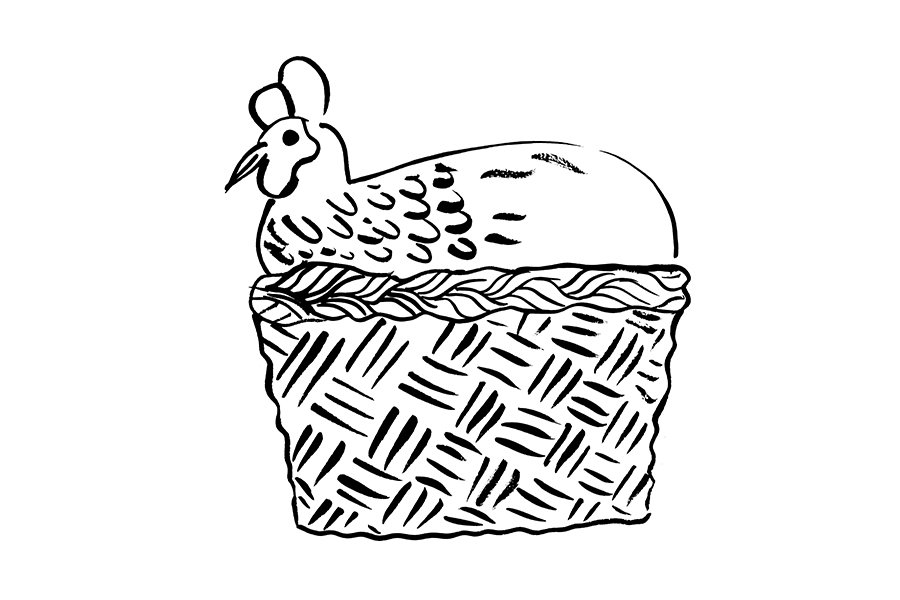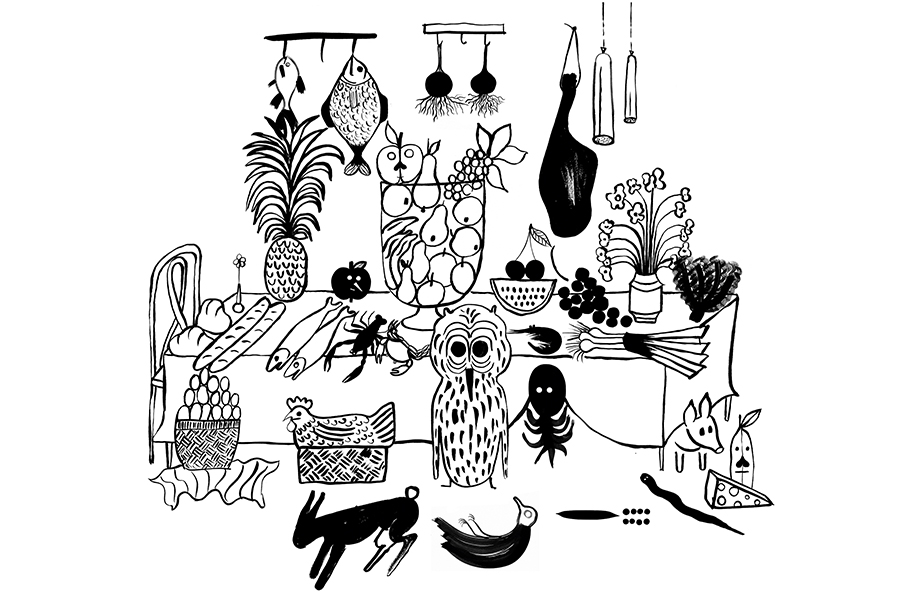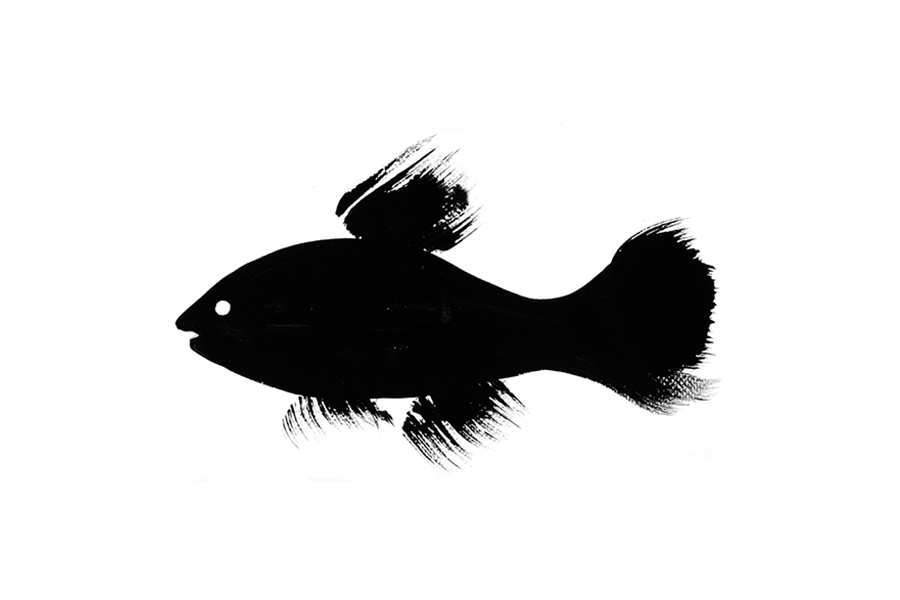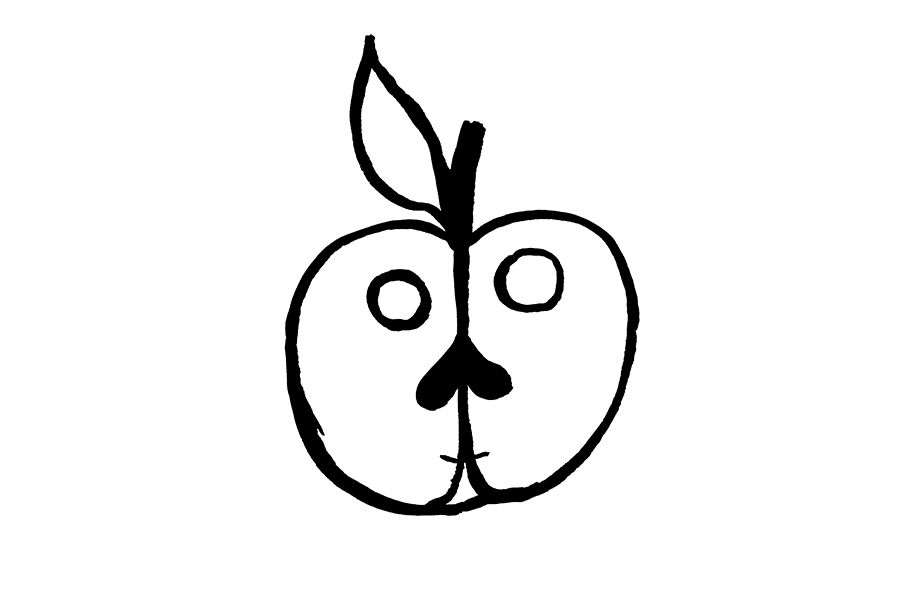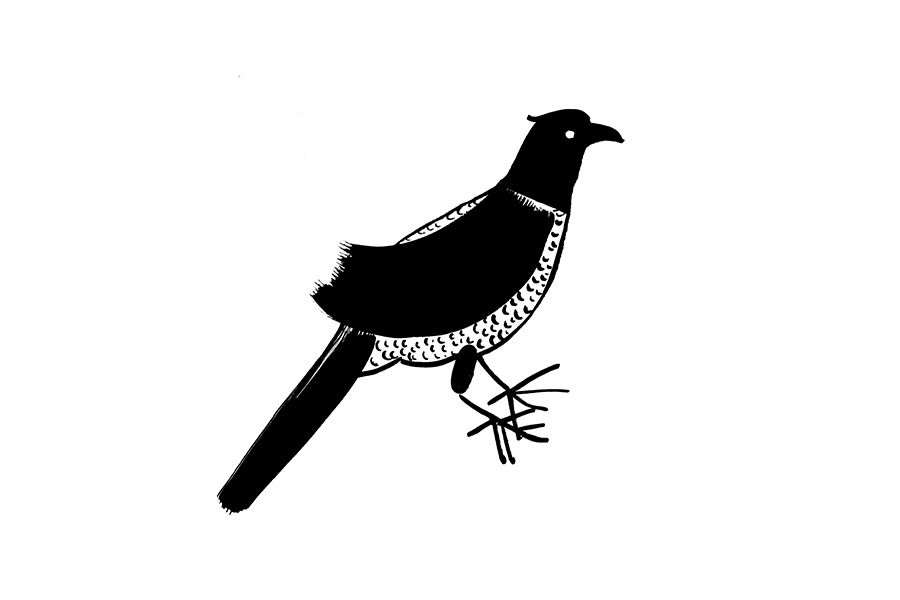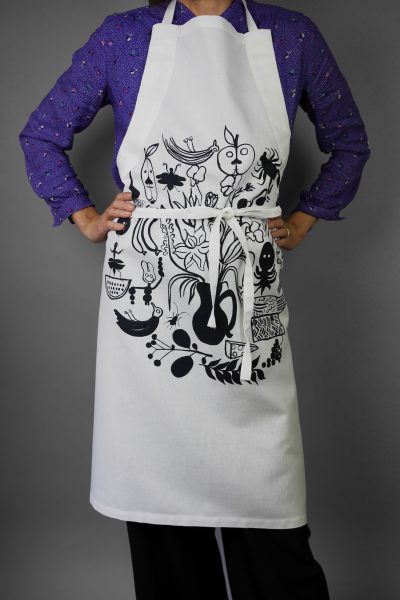 Stockholms Matmarknad
Kitchen wear for and identity for high end organic food court Stockholms Matmarknad in Stockholm city. For sale now!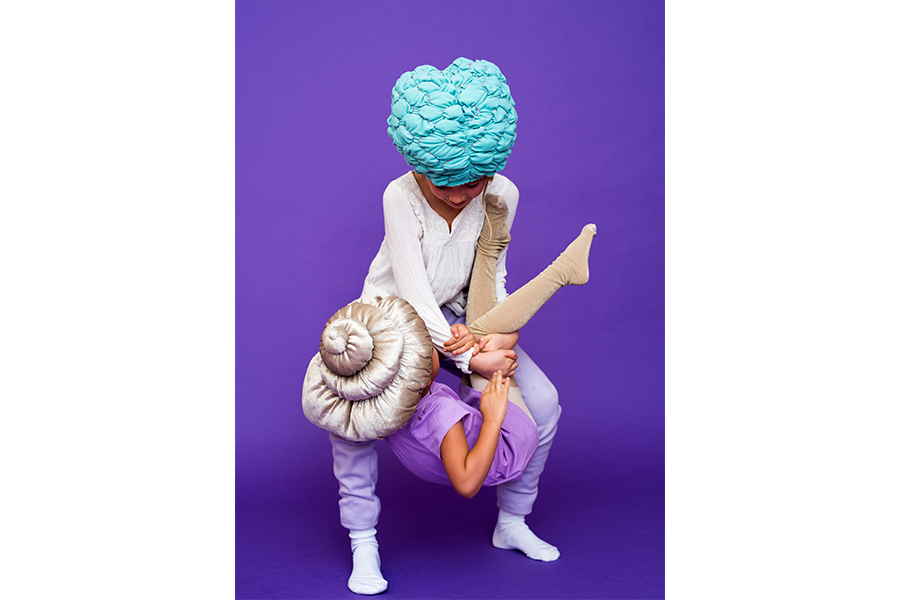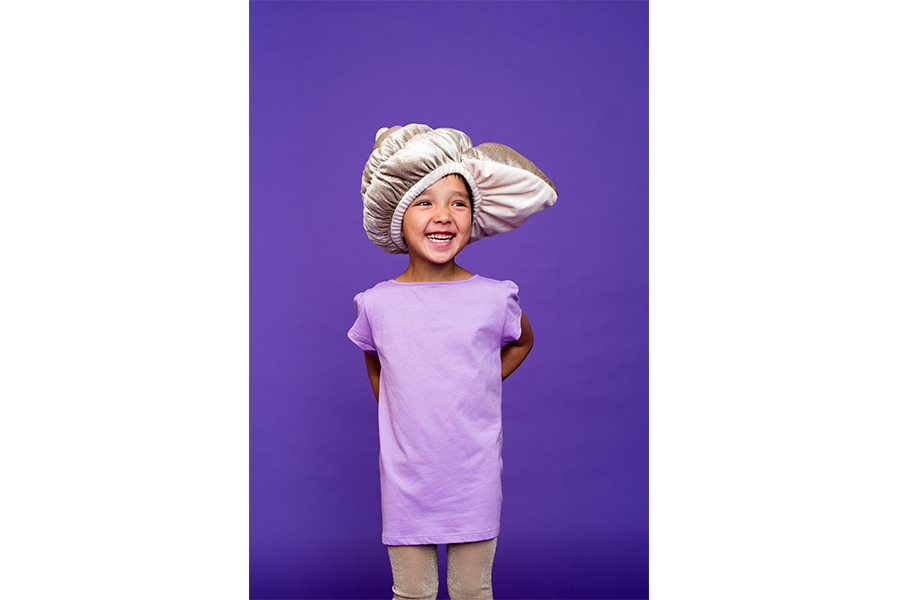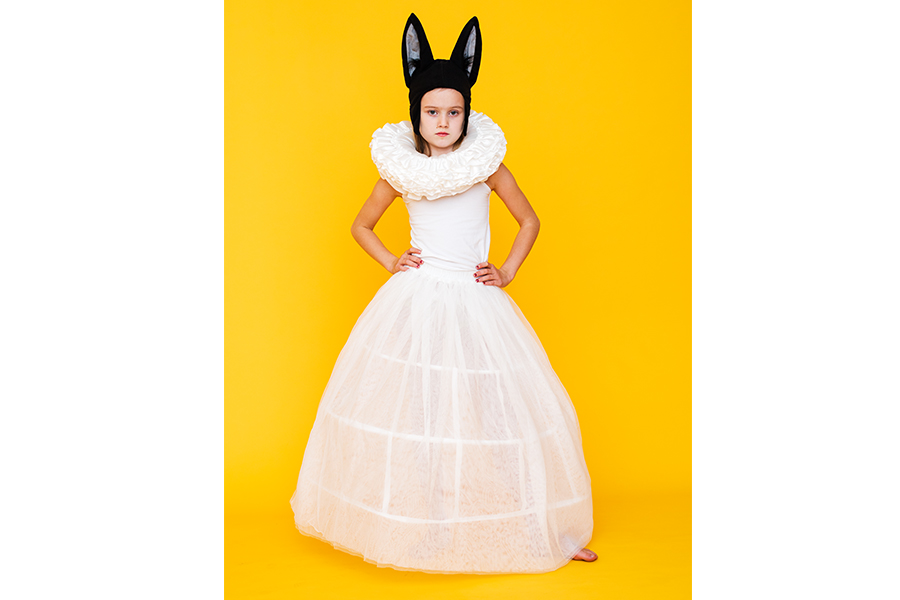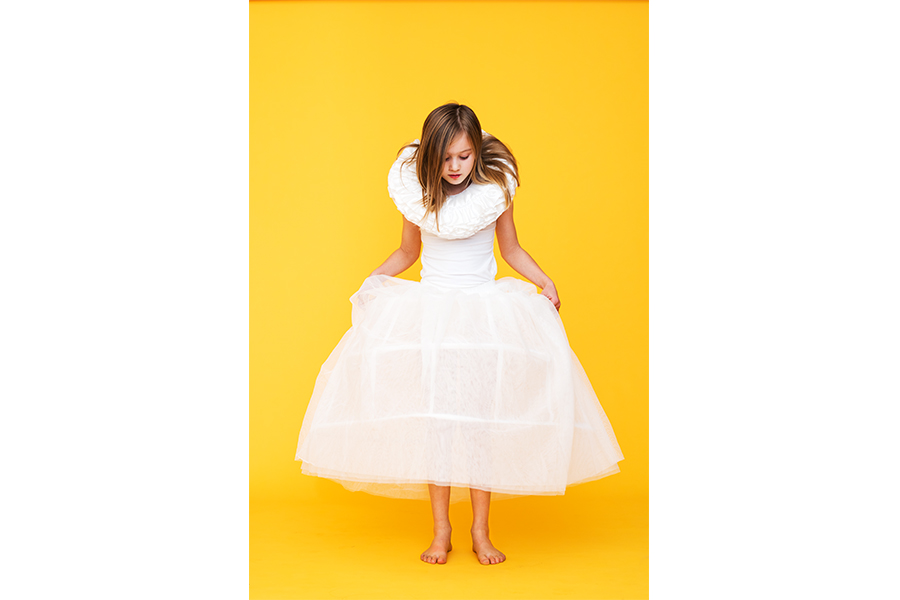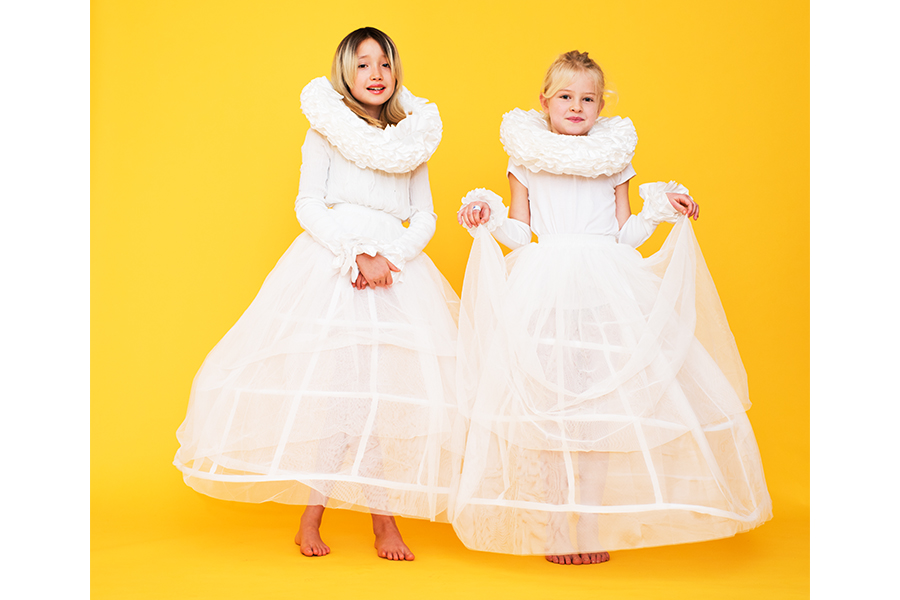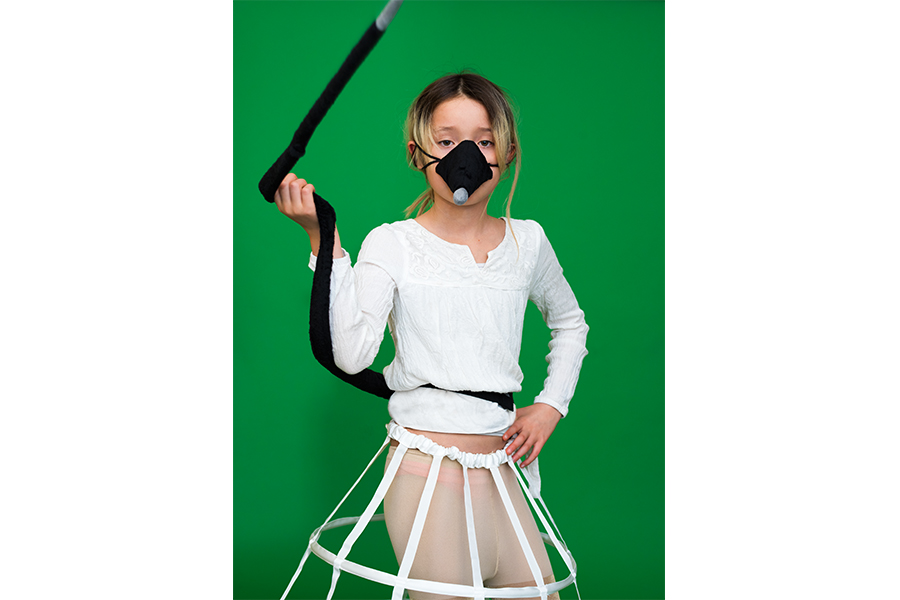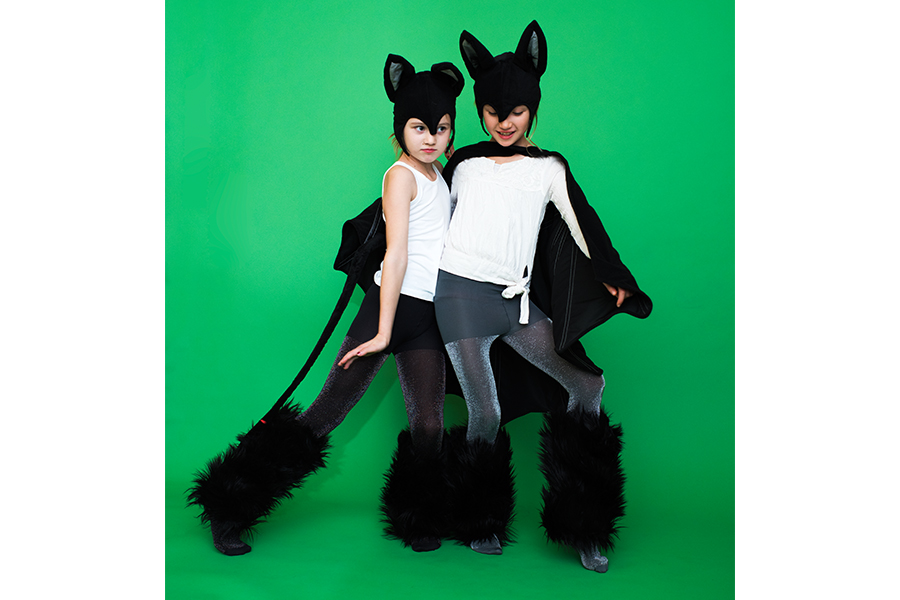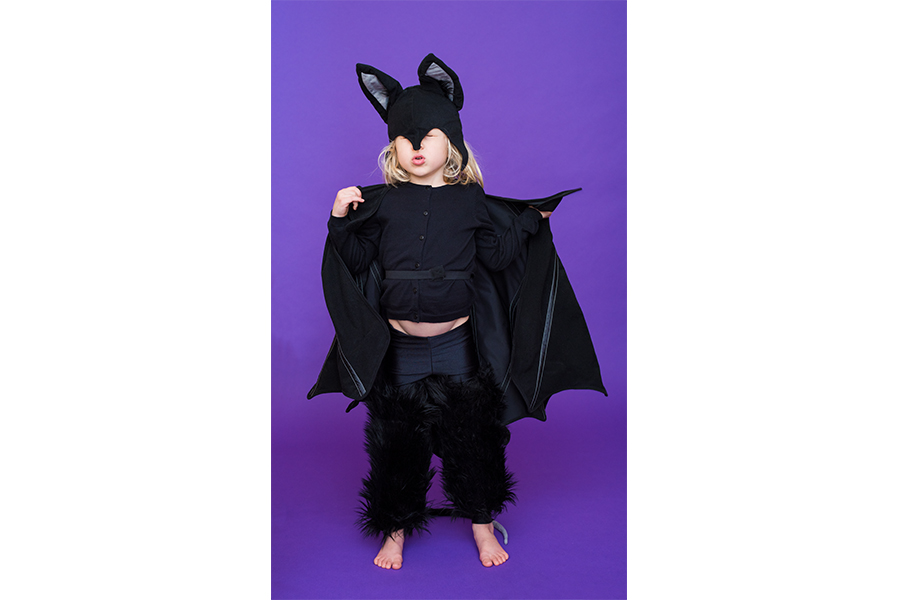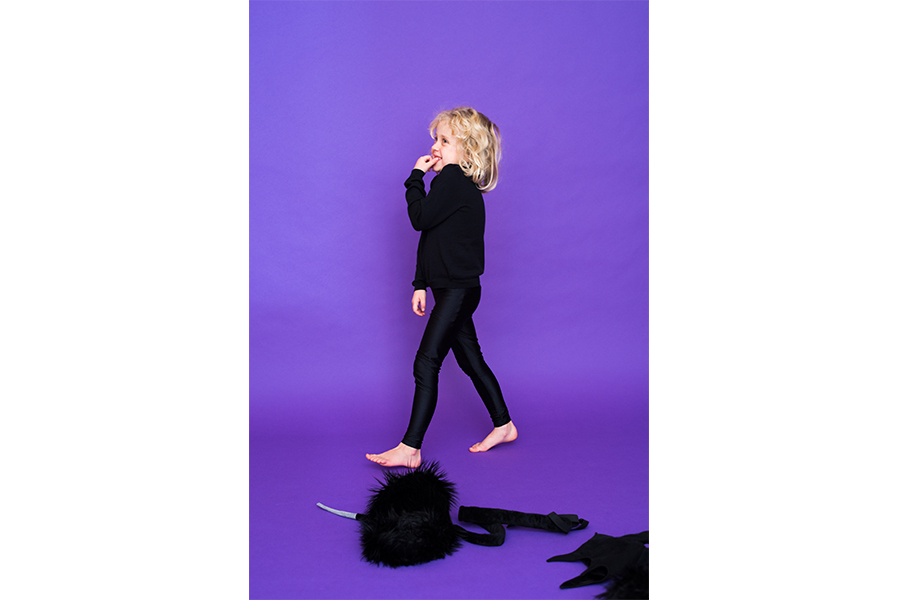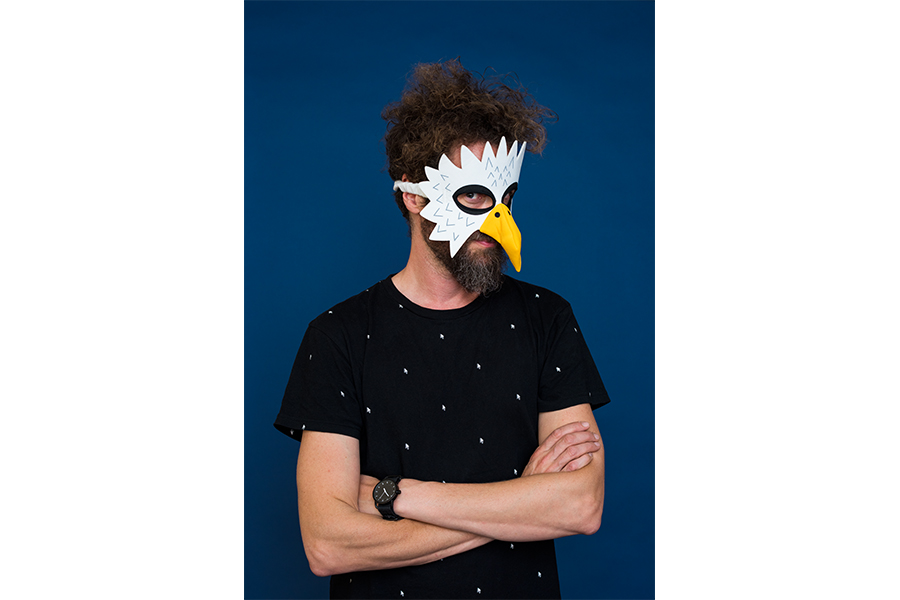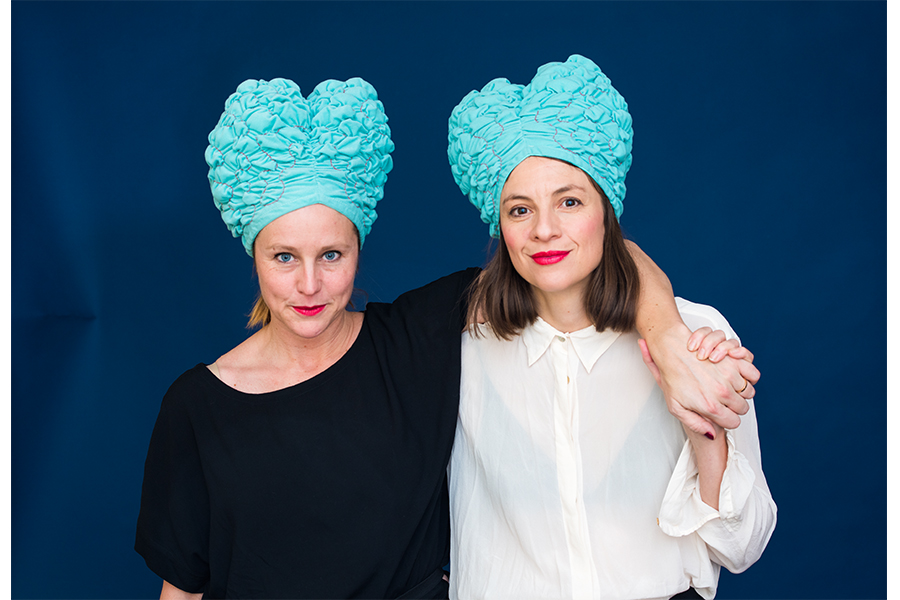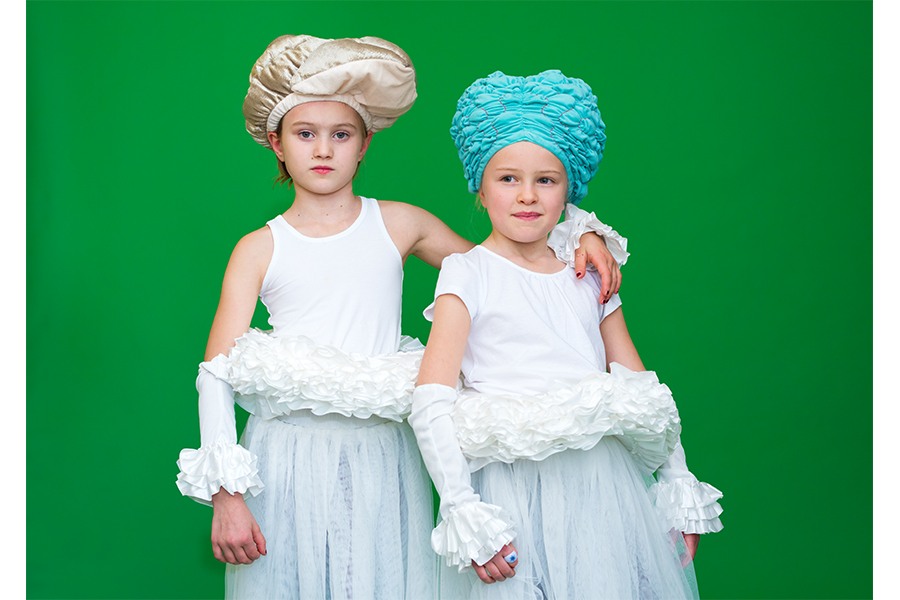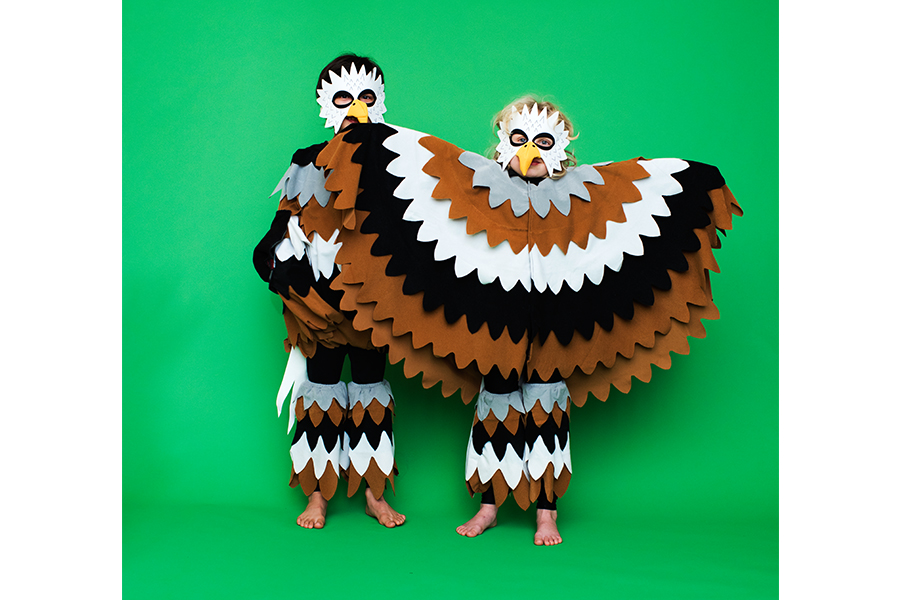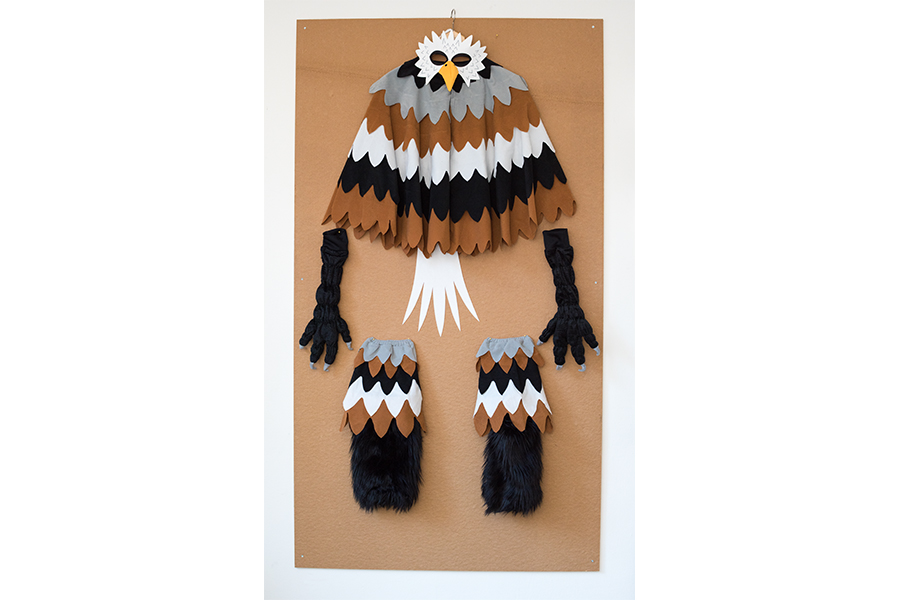 IKEA "Lattjo" costumes
Costume collection for IKEA "Lattjo". There is the snail hat, brain head, queen outfit, bat outfit and much more. Ideas and design in collaboration with Maja Sten and IKEA. Photographs by: Gustav Karlsson Frost.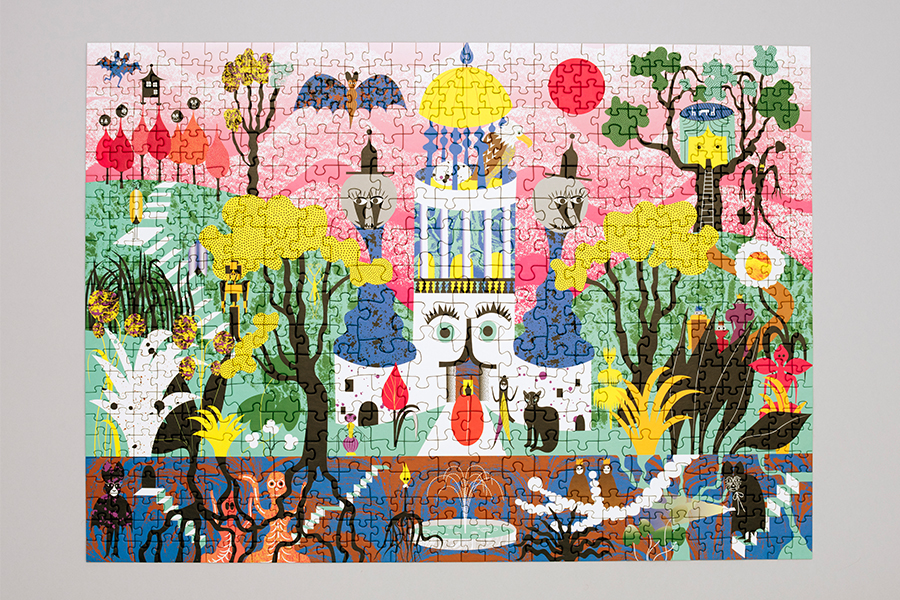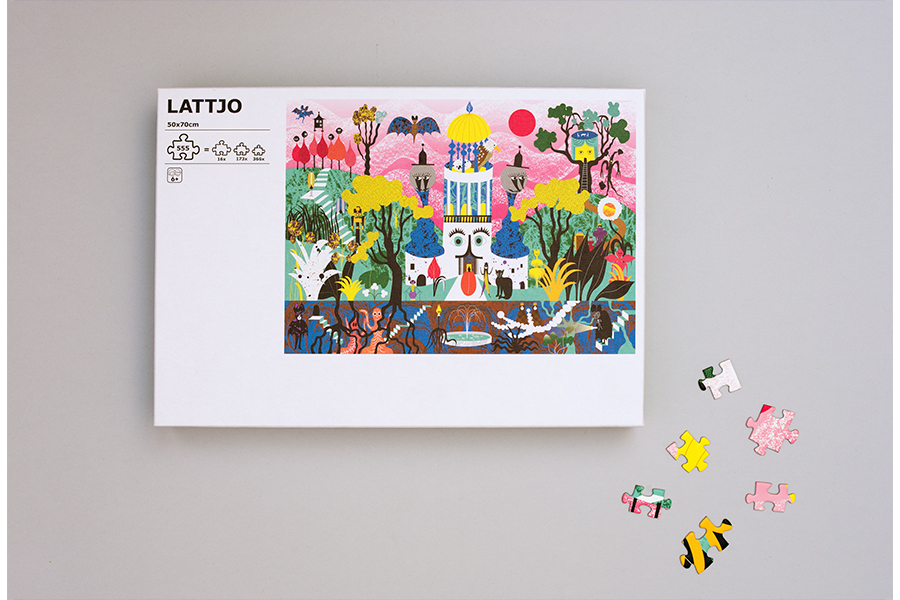 IKEA "Lattjo" Puzzle
The world of "LATTJO" concists of the fun house, the secret garden and the underground. Here it is turned into a puzzle of 555 pieces.
In collaboration with Maja Sten.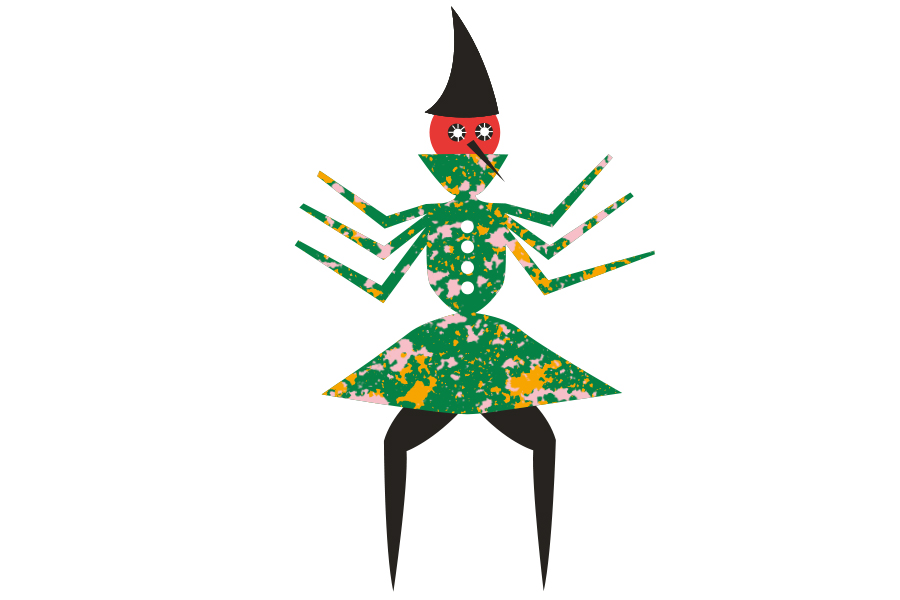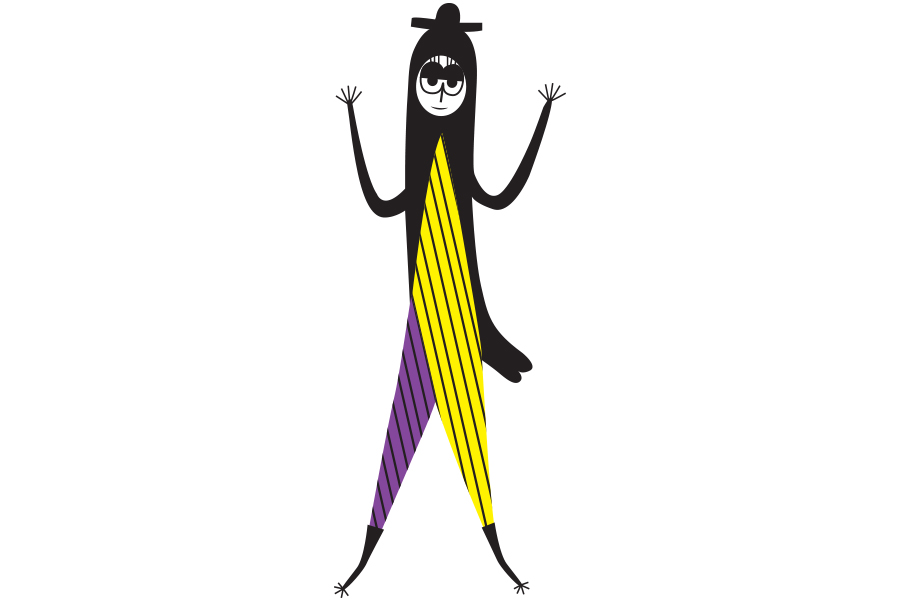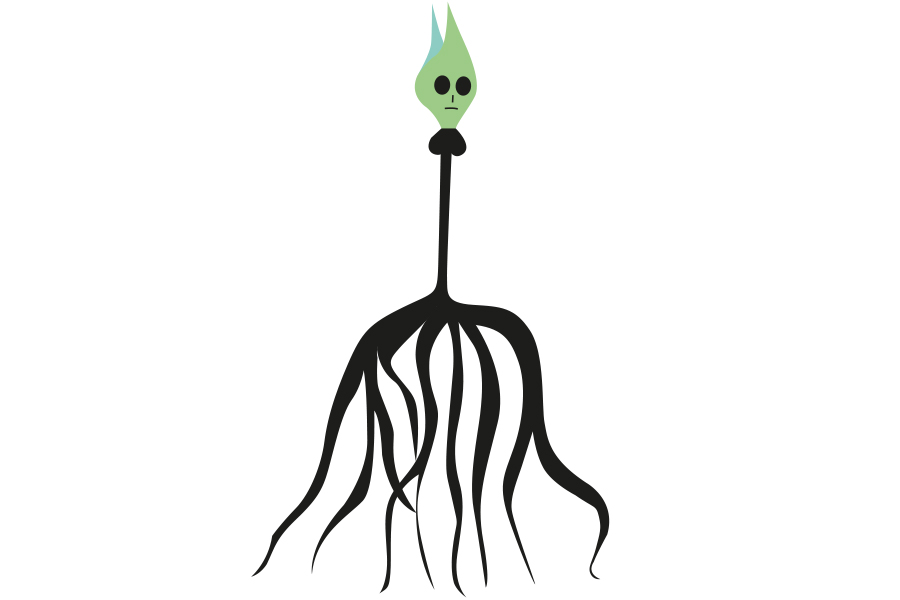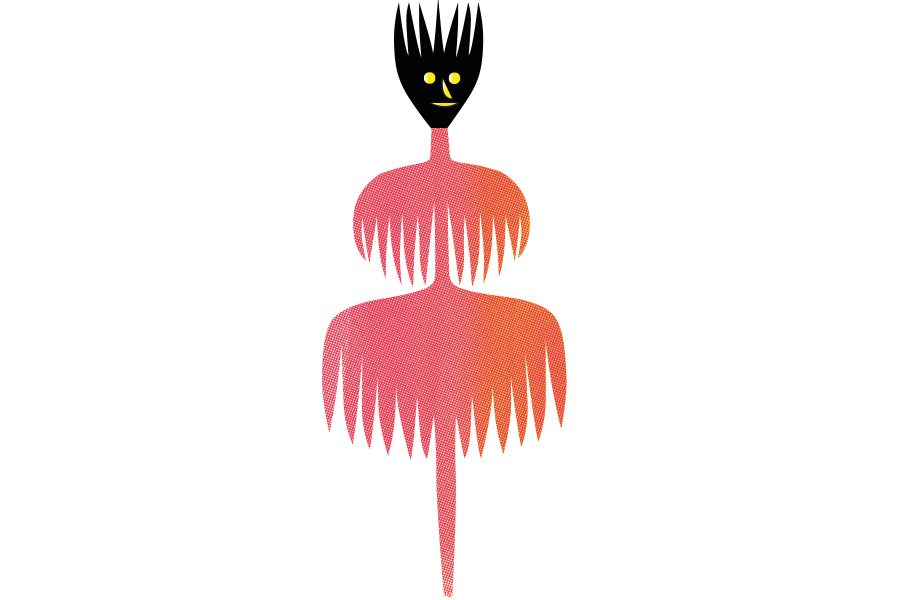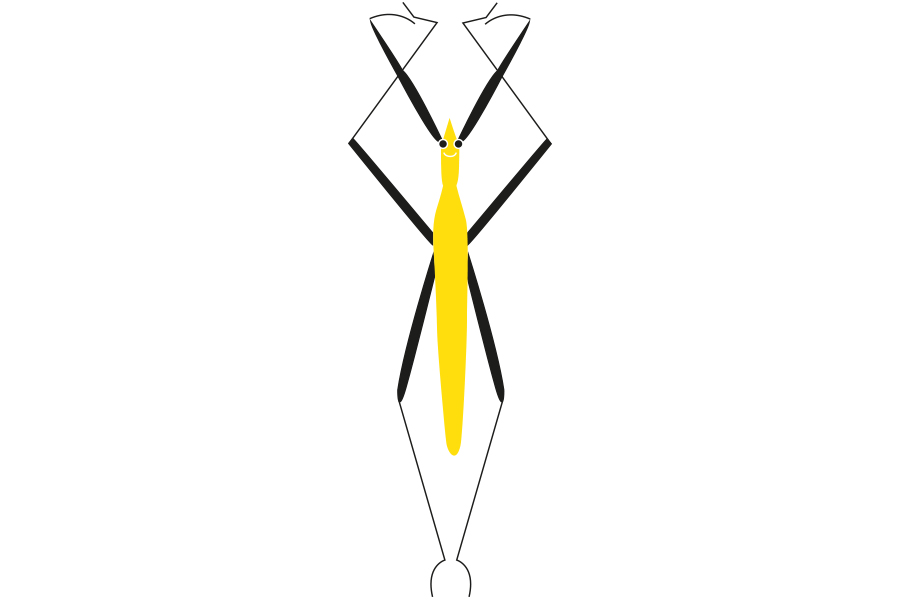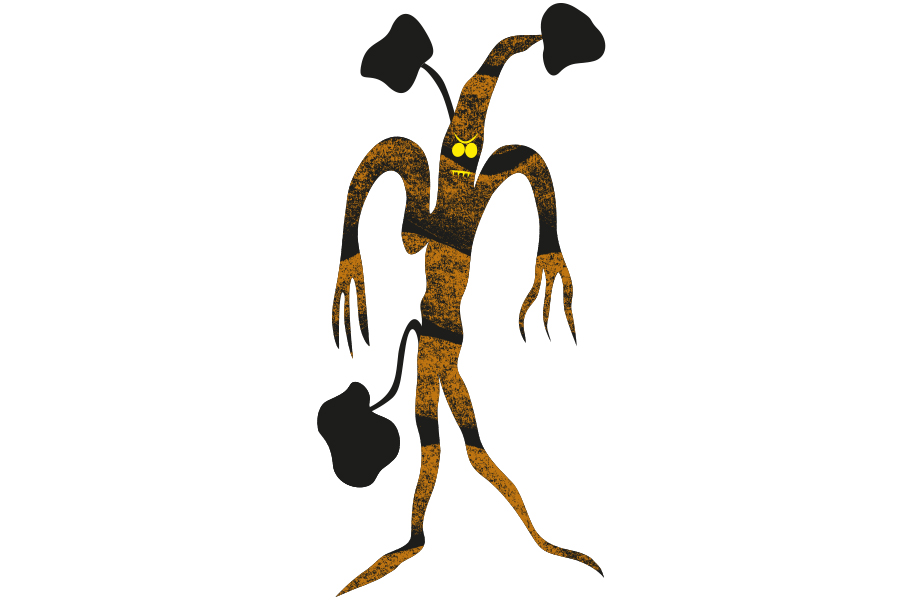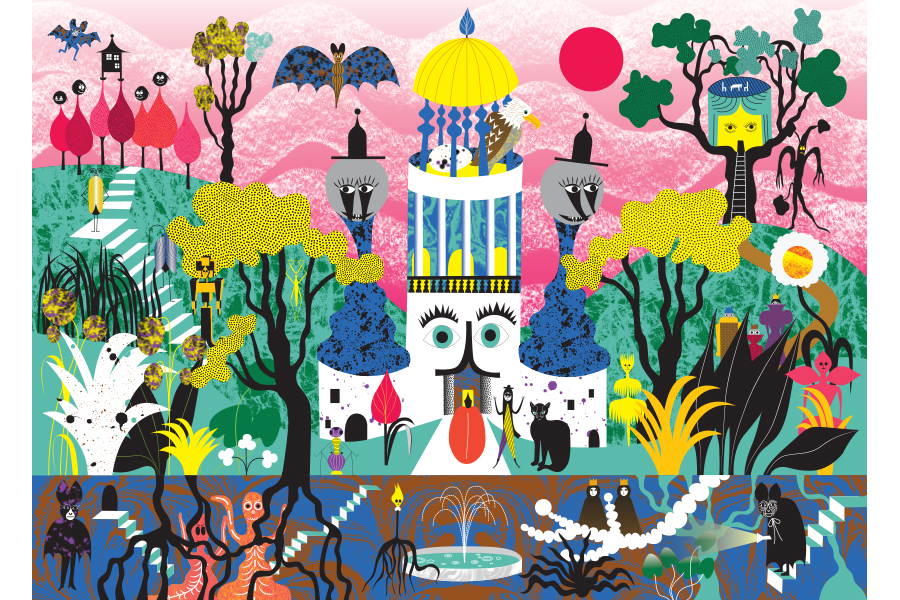 IKEA "Lattjo" Characters
LATTJO was released late 2015 as a new concept of games and dressing up costumes from IKEA. The visual foundation of the collection was developed in collaboration with Maja Sten including story, characters, scenery and costume design. The product line would grow into a puzzle, board games, outdoor games, playing cards, memory and more. These are some of the characters.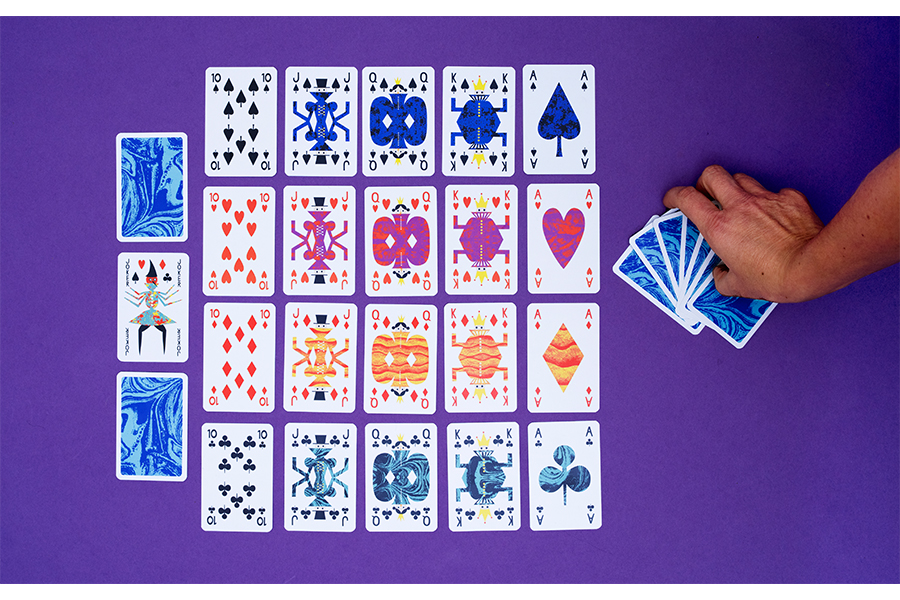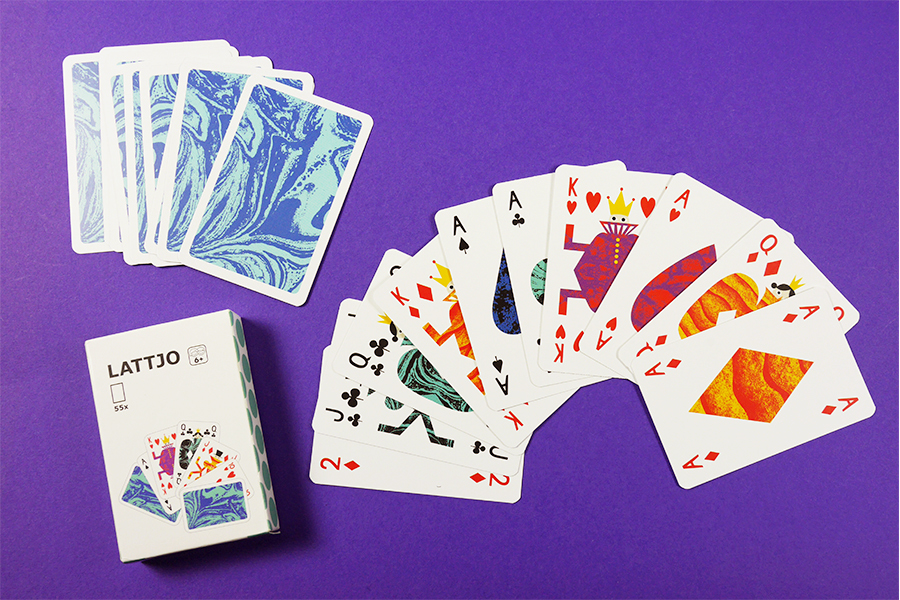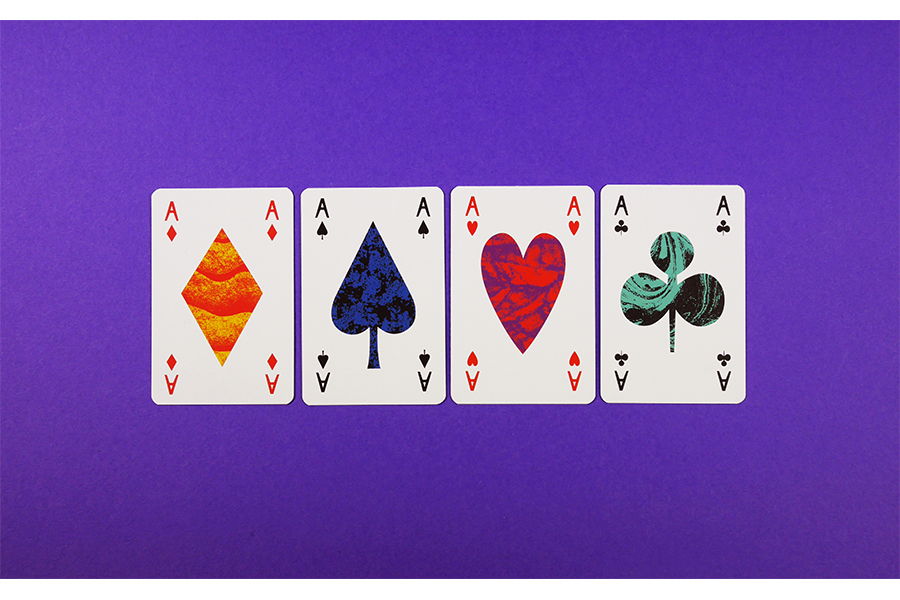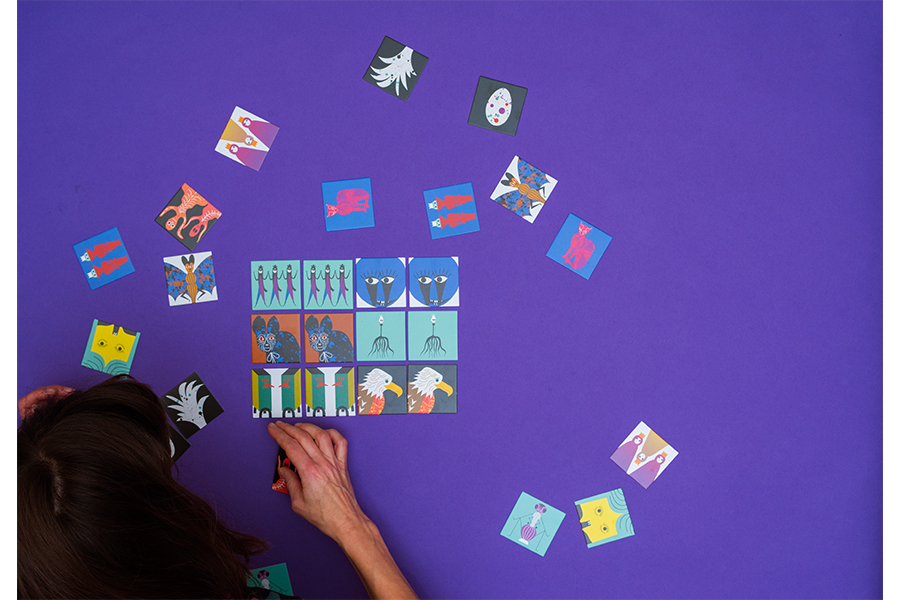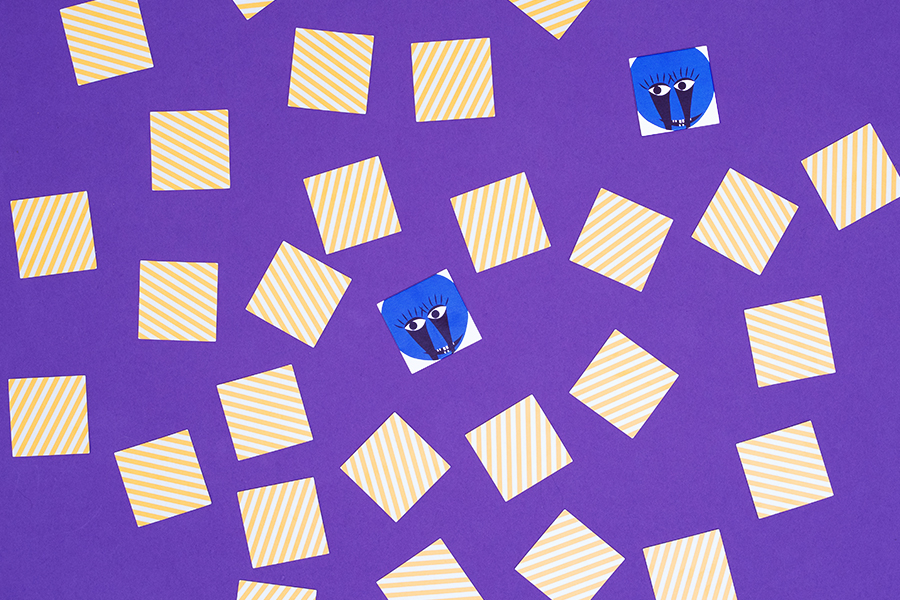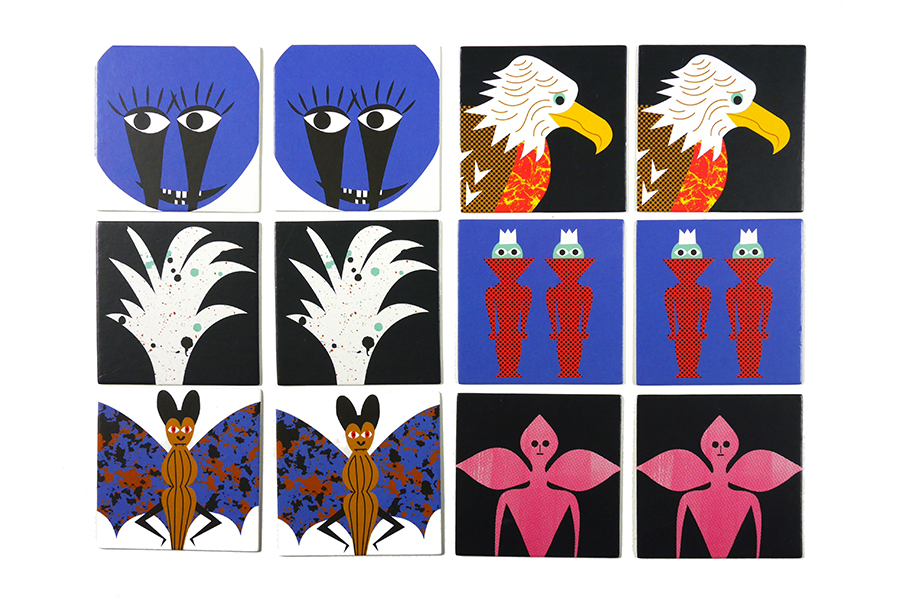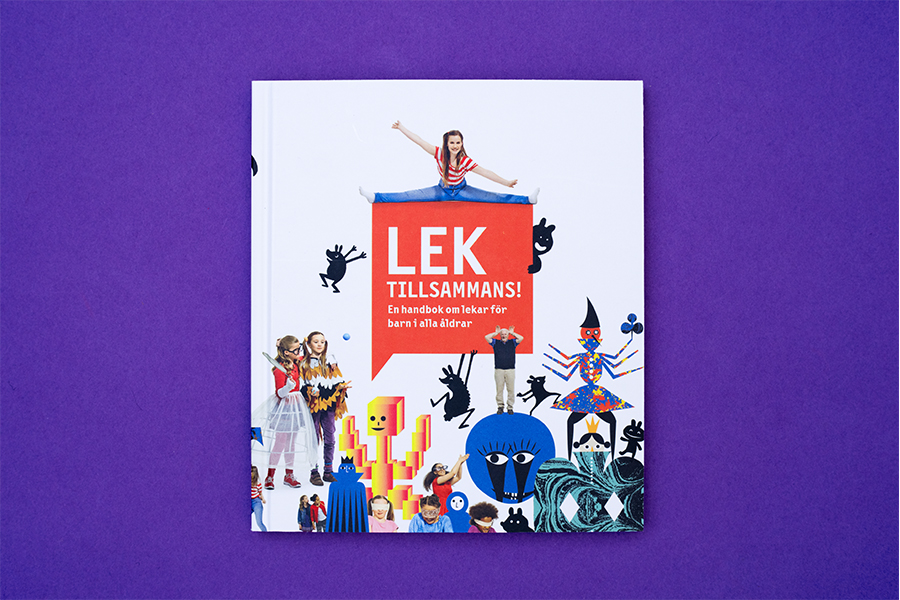 IKEA "Lattjo" playing cards and games
Playing cards, book of games, memory and the "build and destroy". All part of the IKEA "Lattjo" collection.
In collaboration with Maja Sten.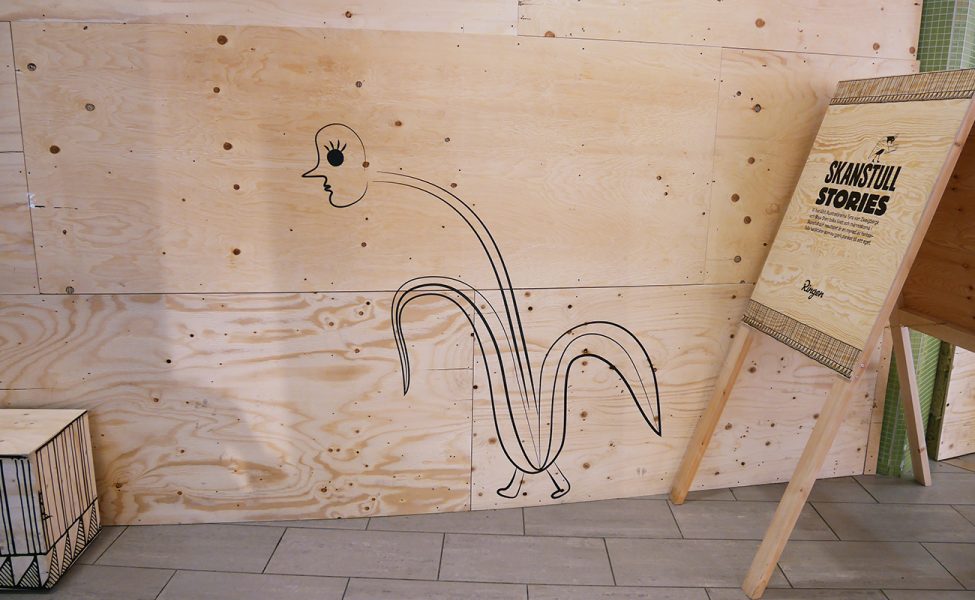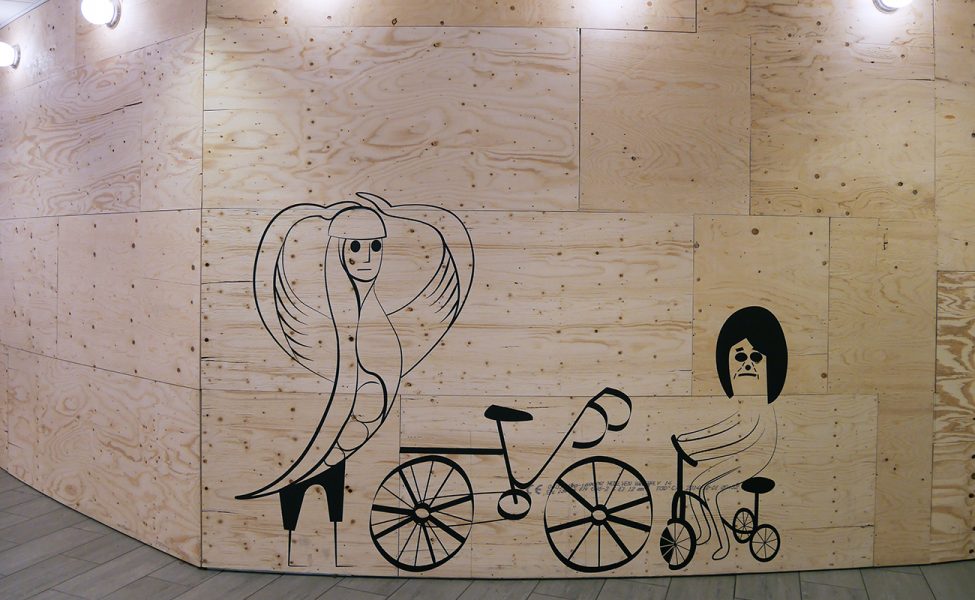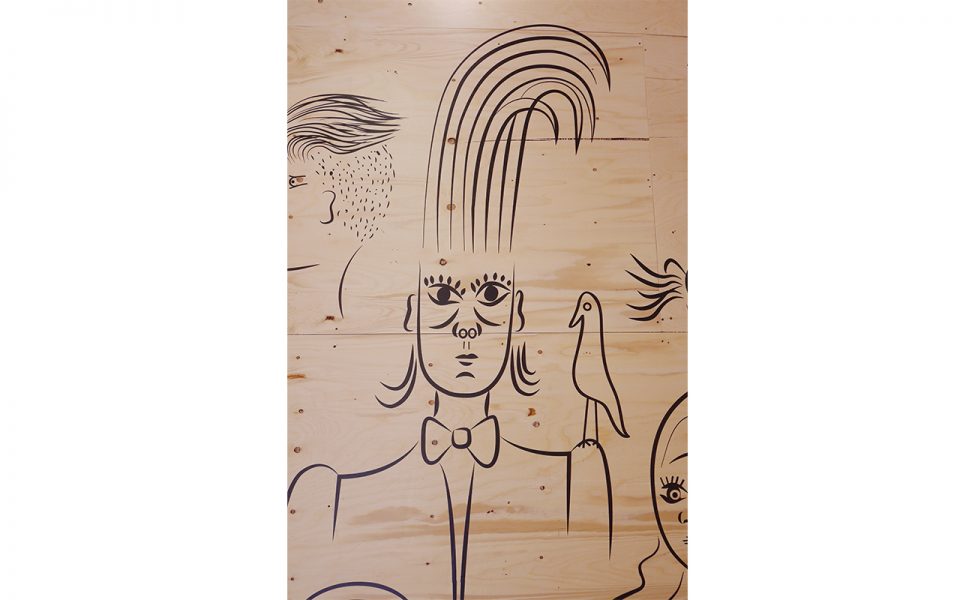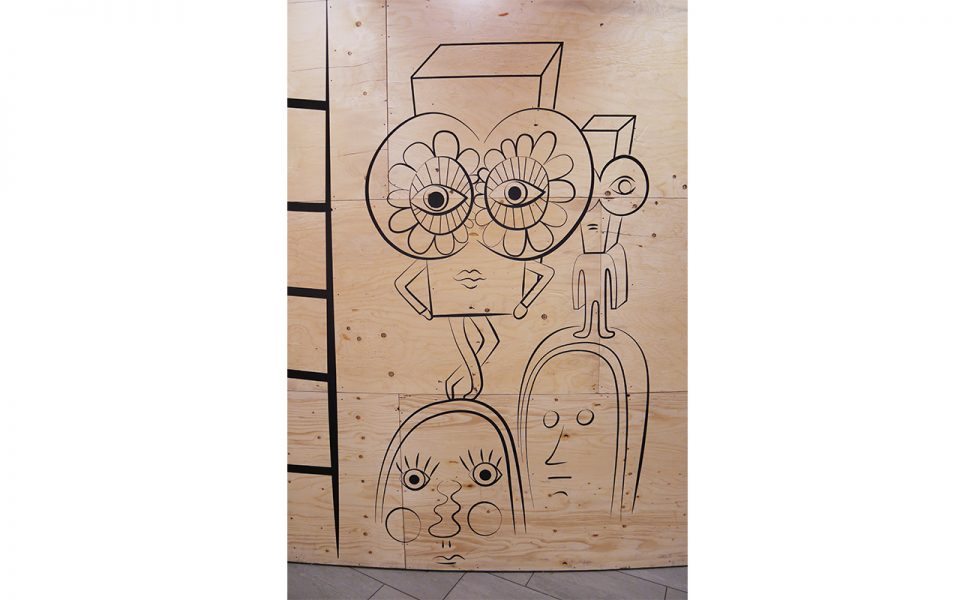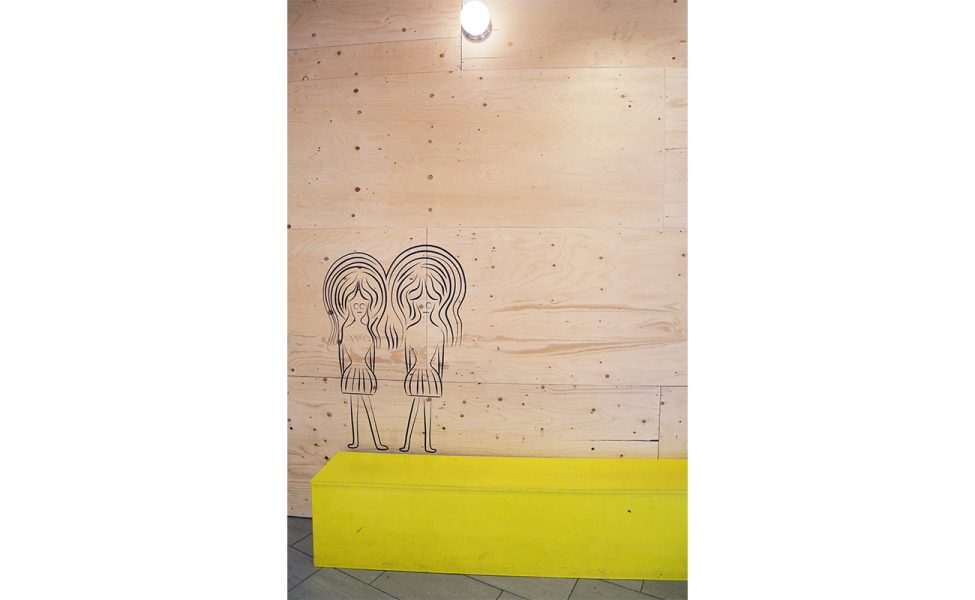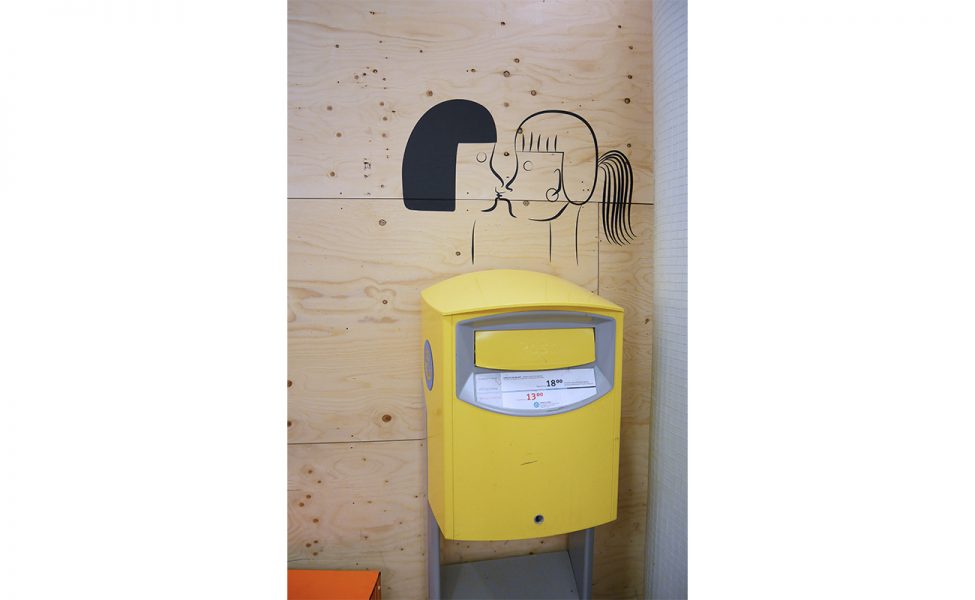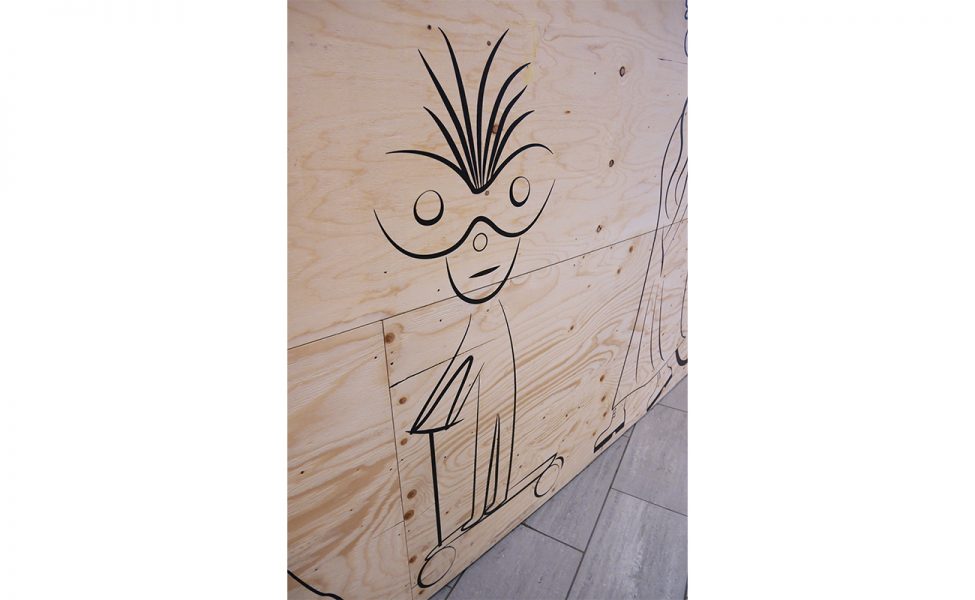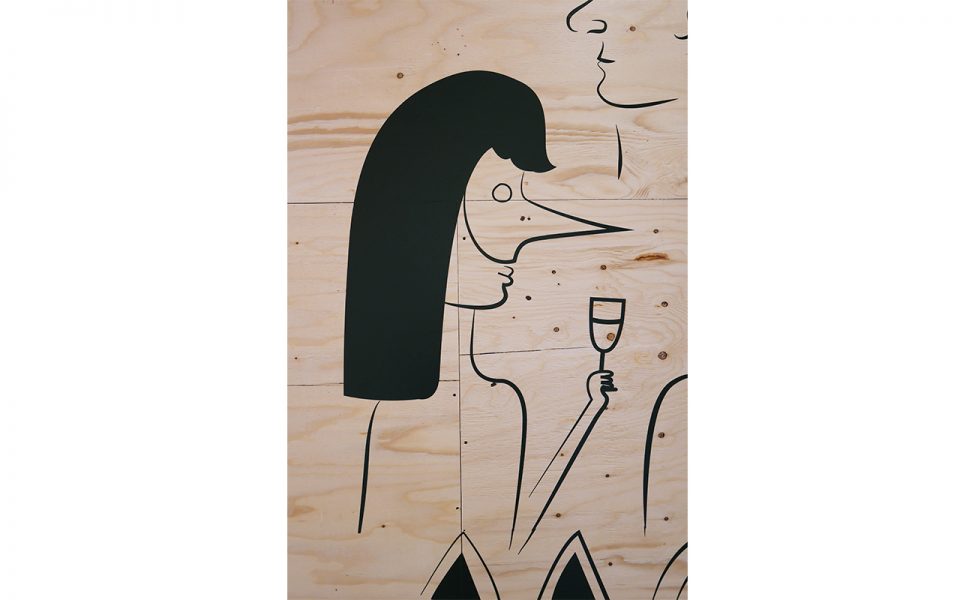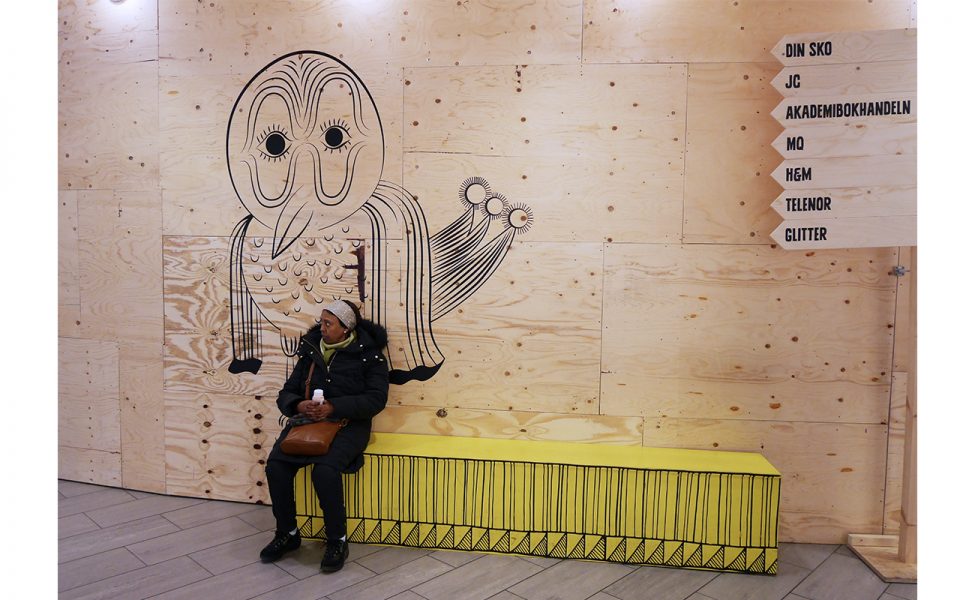 skanstull stories
"Skanstull Stories" is a free interpretation of the area and people around Skanstull in Stockholm, a motley and vibrant part of the city. We were asked to make a piece covering a big plank in the local shopping area.
A collaboration with Maja Sten.